How a 17th Century University Is Trailblazing Interdisciplinary Collaboration
This Award-Winning Professor Urges Scholars To Strengthen Resilient Societies—and Even "Change the Rules of the Game"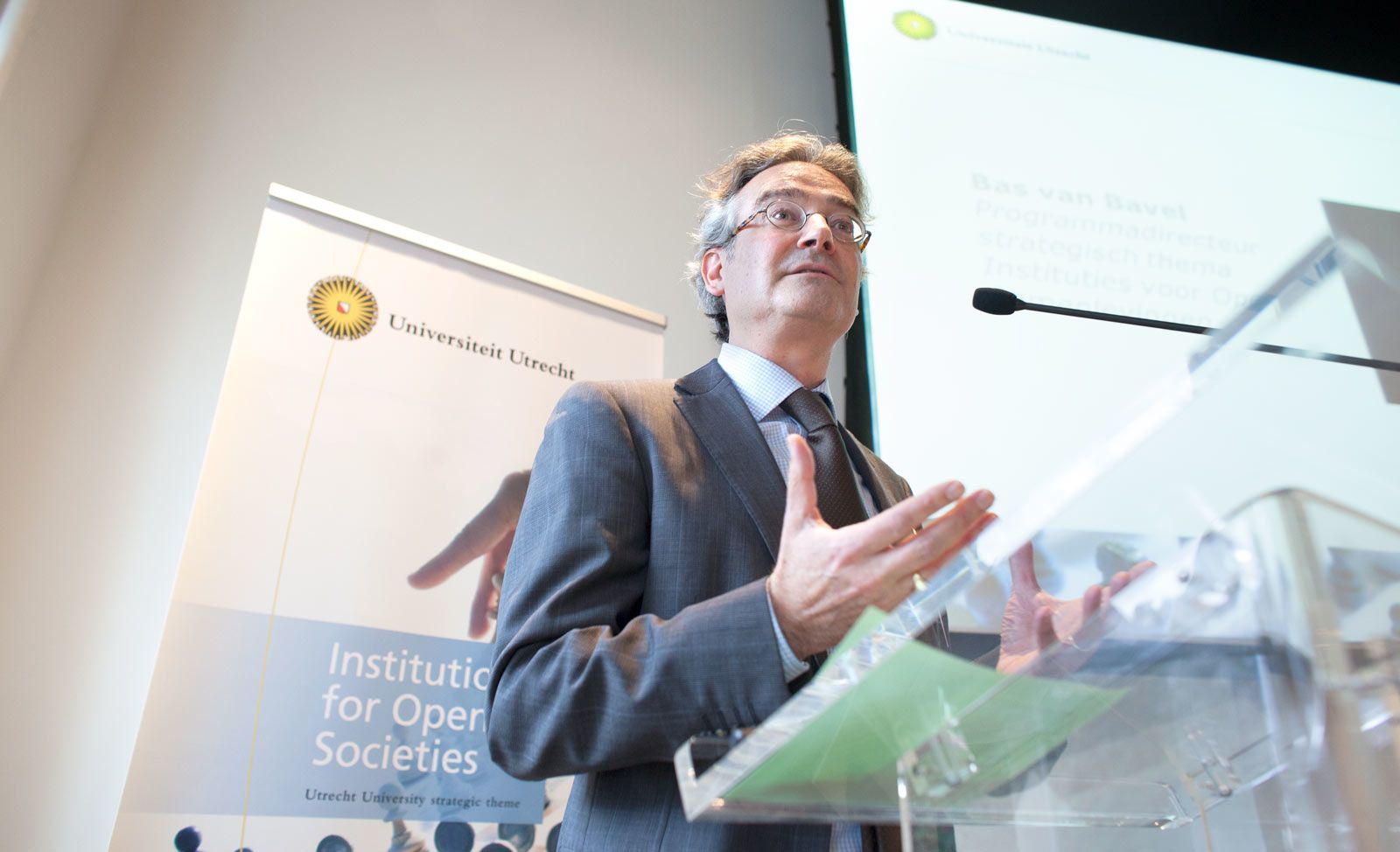 Economic historian Bas van Bavel received the Netherlands' prestigious NWO Spinoza Prize in 2019. Source: Utrecht University.
Economic historian Bas van Bavel received the Netherlands' prestigious NWO Spinoza Prize in 2019. Source: Utrecht University.
Sometimes it's the old that heralds the new; that's certainly the case with the Netherlands' Utrecht University. Founded in 1636, the public university is recognized around the world for its trailblazing approach to interdisciplinary research. "To be societally relevant, you have to combine perspectives from various areas of research," says Dr. Bas van Bavel, a renowned historian and Utrecht's Professor of Transitions of Economy and Society. "We believe that progress happens at the intersection of disciplines." 
Utrecht's forward-thinking scholars began exploring that intersection in earnest in 2008 when they officially embraced a multidisciplinary framework for conducting research about complex societal challenges. Researchers from a multitude of disciplines—including history, economics, computer science, sociology, law, biology, medicine and philosophy—agreed to join forces and brainpower and form collaborative networks so they could address pressing societal issues in richer, more robust and more relevant ways.
Back then, van Bavel was leading one such cross-disciplinary group, called "Origins and Impacts of Institutions." As his research community strived to combine academic quality and societal relevance, the group—and its resulting research—thrived. Utrecht University took note. In 2013, it officially endorsed "Institutions for Open Societies" as one of the university's four overarching strategic themes. Utrecht then established a pioneering research network with the same name and appointed Bas van Bavel as the scientific director of Institutions for Open Societies (IOS).
Four Strategic Themes
Utrecht's strategic research themes harbor 20 hubs, which focus on tackling key societal challenges; they represent a new way of thinking based on joining forces with others to ponder research questions and strategies. The four strategic themes are:
Utrecht: Progress lies at the intersection of disciplines
Van Bavel, who received the Netherlands' prestigious NWO Spinoza Prize in 2019, says some people might be surprised to learn that Utrecht University is a vanguard of interdisciplinary research. "Utrecht is an old, 'broad' university," says van Bavel. "It comprises various academic disciplines. Within the IOS theme, we make use of expertise from fields such as psychology, ethics, public administration, geography, anthropology, communication, history and economics. At Utrecht, there's a genuine interest in probing the possibilities of interdisciplinary collaboration." 
Institutions for Open Societies, he explains, embodies and reflects Utrecht's commitment to simultaneously advance both academic achievements and societal good. The program aims to answer two vital questions: Why do societies develop so divergently? And how do institutions contribute to the formation of open and sustainable societies?
Scholars are experts at developing methodologies and frameworks, says van Bavel, so they can help others better understand societal situations or conditions—and all the more so when they analyze their findings through an interdisciplinary lens. "As scholars, it is our responsibility to join forces and show our societal relevance by contributing to the future and the resilience of our open societies. We must not shy away from this."
Questioning assumptions for the greater good
By "institutions," IOS scholars mean the intrinsic "rules of the game" that guide and shape our societies. The rules can be formal—such as laws, regulations or property rights, or informal—such as traditions, norms and customs. These rules of human interaction are formed gradually by people, and can positively or negatively influence virtually every aspect of life. Along with their associated organizations and networks, they enable or constrain the realization of open, democratic and equitable societies. Rather than tacitly accepting these rules, van Bavel and his colleagues are challenging assumptions by asking two key questions: How are our institutions formed and why do they work the way they do?
Professor Bas van Bavel discusses the path from social science integration to behavioral change. Credit: Utrecht University.
Professor Bas van Bavel discusses the path from social science integration to behavioral change. Credit: Utrecht University.
As van Bavel and other IOS scholars search for answers, many widely held premises and beliefs are explored—and even upended—along the way. Case in point: One team of IOS scholars, within the Social Entrepreneurship Initiative research hub, is examining the practical role of societal entrepreneurship and weighing the benefits and risks for companies aiming to succeed without putting shareholder interests first. 
"It's difficult for these businesses to flourish," says van Bavel, "since most legislation is geared toward companies that focus on profits. The researchers from this IOS hub are helping to change the rules of the game within the law, and recently advised the Dutch parliament." Debate followed, and the Dutch Council of Ministers adopted new legislation aimed at supporting and stimulating social entrepreneurship by actively improving regulations for companies with societal goals. 
Redefining prosperity through an IOS lens
By definition, Utrecht's interdisciplinary approach to research invites more, not fewer, points of view into any discussion. Does this tend to complicate matters? Yes—and that may be exactly the point. 
To illustrate the importance of incorporating disparate perspectives to create richer insights and understanding, van Bavel points to IOS research published in 2019. In partnership with Rabobank, a multinational banking and financial services company that invested in the IOS research, van Bavel's interdisciplinary team set out to examine societal prosperity across various regions of the Netherlands. Working for two years with scholars from economics, history, sociology, and innovation studies, the group's first challenge was to establish a working definition of "prosperity." After agreeing that it meant far more than just a calculation of GDP per capita, van Bavel and his colleagues developed the Better Well-Being Index (BWI) to measure 11 distinct prosperity factors: safety, environment, health, subjective well-being, work-life balance, housing, education, material prosperity, social involvement, social relationships and jobs.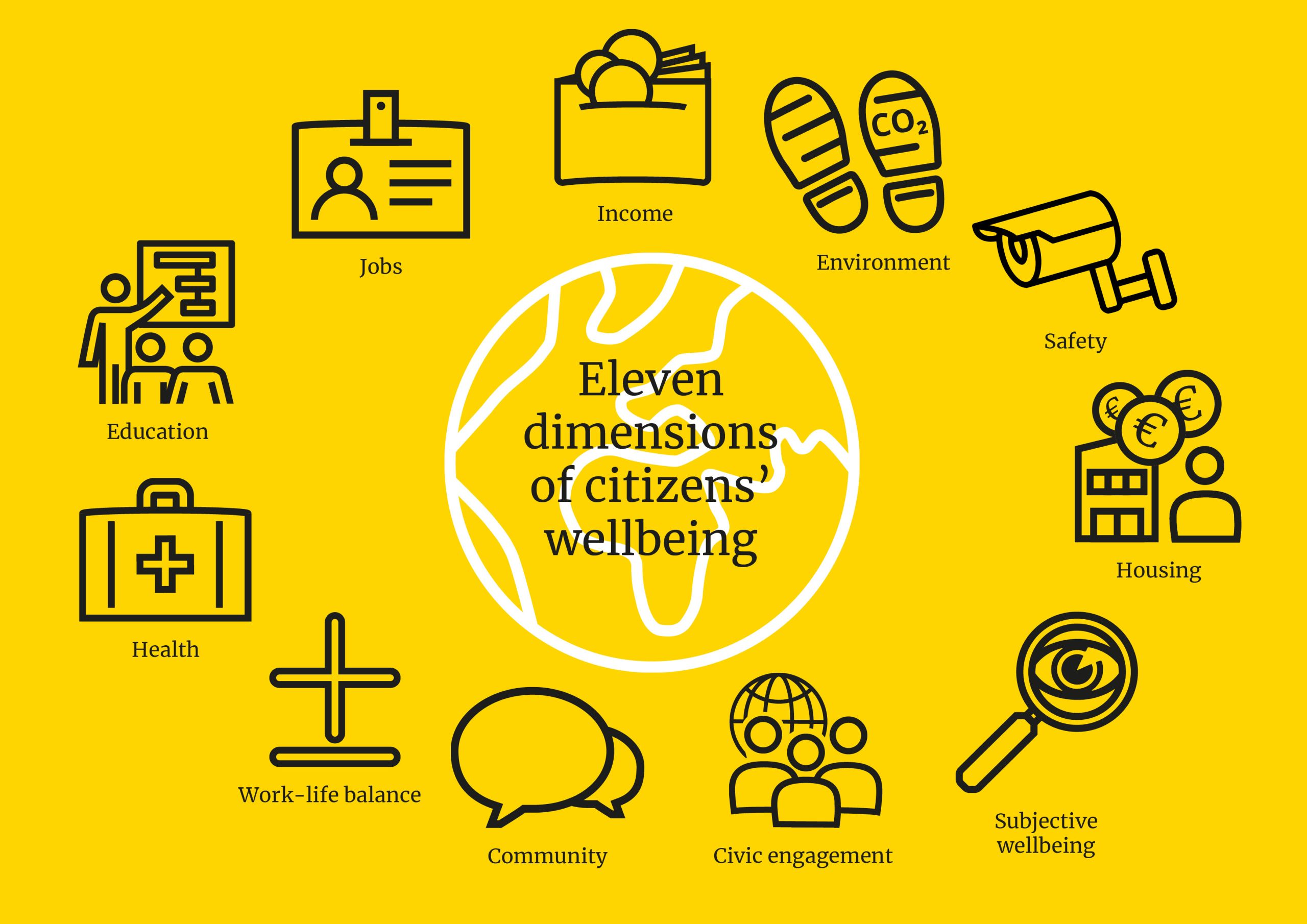 "In order to create a more integral measure of well-being, we all had to acknowledge there would be tradeoffs," van Bavel explains. "For example, an ecological investment that restricts traffic or limits intensive cattle farming may reduce employment opportunities for some groups of people. Defining the dimensions of the BWI required ongoing conversations about normative values amongst Utrecht's academic departments as well as exchanges with international organizations, including the Organization for Economic Cooperation and Development (OECD)."
Research implications extend beyond academia's hallowed halls 
For IOS projects, collaborative research is often just the beginning. Once the BWI report was published (in Dutch), for example, the real-world implications and applications of the findings sparked interest from policymakers, politicians, and government agencies as well as from private companies. Van Bavel says it is becoming more common for such "societal stakeholders"—which have included, along with Rabobank, the Netherlands' Social Security Agency and the leading food retailer Ahold Delhaize—to reach out to IOS to collaborate and get input that guides their decision-making process. At the same time, this offers new opportunities for analysis and enriches research. "It's a very positive cycle," he says.
Positive—and, perhaps, imperative. 
Research Themes at IOS
Within Utrecht University, IOS links approximately 700 scholars—500 of whom are actively involved in research; their research funding includes small-scale investments for interdisciplinary collaboration, made by the university. Specifically, IOS scholars from four of Utrecht's faculties are exploring these five focal points of research: 
What's at stake? A lot.
"I don't want to sound pessimistic," says van Bavel, "but open societies around the world are quite fragile and vulnerable right now. We currently see the rise of illiberal democracies. More generally, there have been attacks on the rule of law and an erosion of the independence of the judiciary and the rights of minorities. Even in Western democracies," he adds, "the cornerstones of the open society are not as secure as they once seemed to be." With the freedom of academia itself facing pressure, van Bavel says that scholarly collaboration "in order to strengthen these cornerstones is of primordial interest."
Van Bavel is confident that the interdisciplinary research he and his colleagues are conducting through Utrecht University's IOS focus can make a tangible difference. "When the disciplines come in contact with one another, we question our own ideas and assumptions," says van Bavel. "Then we end up with a more multifaceted and holistic view of the world, which enables us to make a high-quality societal impact."
---
This content was paid for by Utrecht University and produced by Inside Higher Ed's sponsored content team. The editorial staff of Inside Higher Ed had no role in its preparation.