Three lessons learned:
How one university quickly created a certificate program that attracted 135,000 participants
Hear a firsthand account of a certificate program curriculum developed in just six months.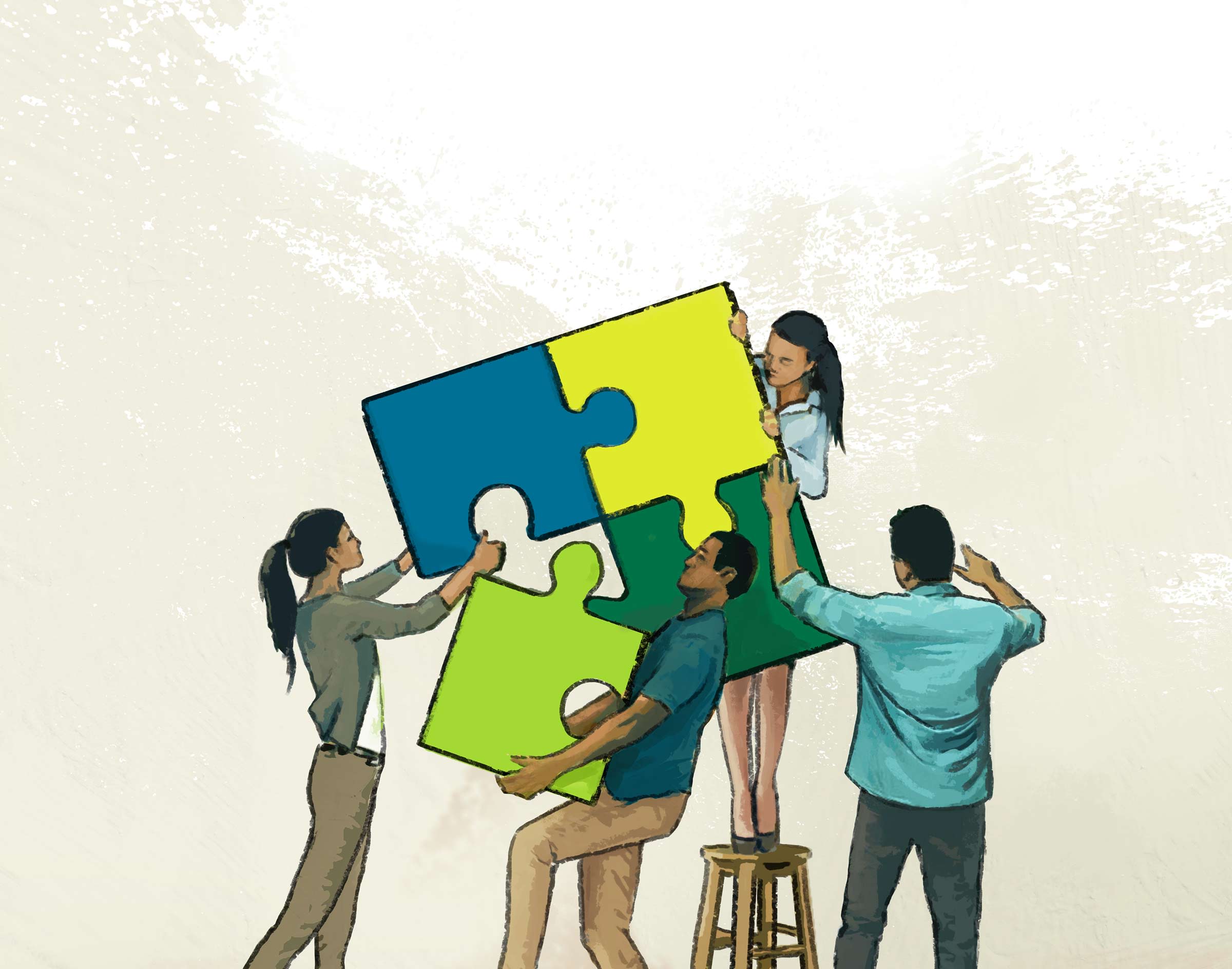 In large corporations and big public universities, it's often difficult to get things done quickly. Committees must be formed. Reviews must be conducted. Input from all corners of the organization must be sought.
The University of South Florida in Tampa Bay recently pulled off something remarkable: It conceived, developed, promoted and presented a free online certificate program — Diversity, Equity and Inclusion in the Workplace — in just six months.
Even more impressive was the response: 135,000 people from companies and universities across the nation and around the world signed up for the program marketed solely by email, organic social media and word of mouth. Forty-seven percent of students earned a certificate by completing the program — triple the rate of the typical massive open online course.
The certificate program was one way this public university of three campuses and more than 50,000 students responded to the 2020 death of George Floyd and the national unrest and reckoning that followed. The course — broadcast live each Wednesday for seven weeks starting in March 2021 — was intended to help organizations become more diverse, address equity issues in their workplaces and foster more inclusive environments.
"It was a game-changer," said Alexis N. Mootoo, a longtime USF employee and faculty member who wrote the curriculum for the certificate program. "This one makes the university shine. More importantly, the university shows organizations how to do better by their people. That's nothing but awesome."
Here, Mootoo shares three lessons learned from this rapid process to create a curriculum from scratch that could serve as a model for other universities.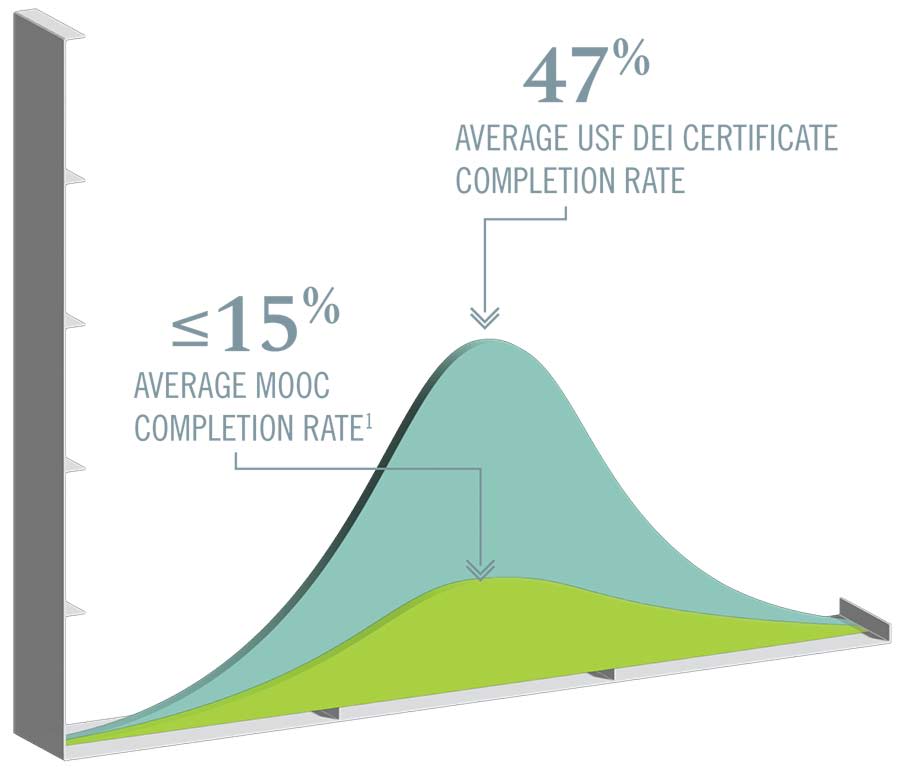 Lesson 1: Expertise is closer than you might think
Mootoo was an unconventional choice to write the curriculum.
Since 2021, she has served as associate vice president of resource management and community development for student success. In that role she manages business transactions for multiple departments within the university's student success unit.
She was drafted for her new role after serving on a university committee with Moez Limayem, then the Lynn Pippenger Dean of the USF Muma College of Business. In 2020, Limayem invited Mootoo to guest speak in a business school certificate program designed to help business leaders navigate the COVID-19 pandemic.
When the business school decided after Floyd's death to create a DEI certificate program, the dean approached Mootoo: Could you put something together for us?
Limayem recognized that Mootoo's expertise is far greater than her administrative role. Mootoo holds four degrees — including an MBA and a Ph.D. in government — and a graduate certificate from USF. Her doctoral dissertation focused on structural racism in the United States and Brazil. And she teaches courses at USF on racism and the Black experience in America.
Mootoo also is a Black woman who raised her son as a single mother while working, teaching and going to school. She has had to navigate the American workplace, a terrain that can be treacherous and exhausting for women and people of color.
"Understanding what people go through is easy for me," Mootoo said, "because I've been through it."
The outline for the certificate program's curriculum emerged from an MBA course Mootoo took on emotional intelligence. She said the class suggested to her that people could change their interactions if they could understand how their actions affect others.
"I thought there may be some structural issues in play," Mootoo said. "I asked, what can be done in these situations? How do we look at a workplace that champions hard work, that champions difference, that champions what is good so people irrespective of their backgrounds are seen for their contributions?"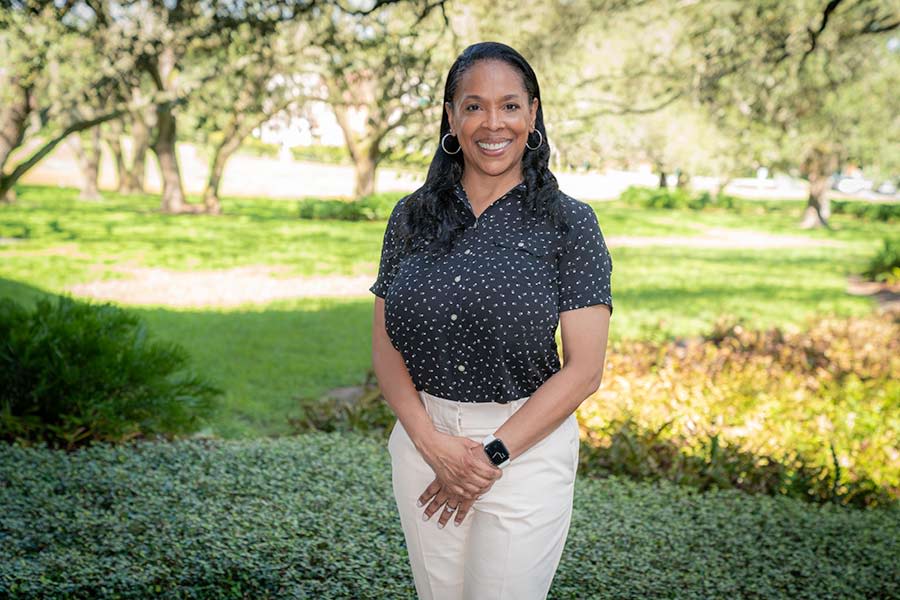 Lesson 2: Collaboration is key
The basic outline for the certificate course was Mootoo's. But many people both inside and outside USF helped make this concept a reality.
USF's business school enlisted a pair of corporate partners interested in this DEI effort: the Tampa Bay Lightning, the local region's National Hockey League team; and Jabil, a Fortune 200 manufacturing services firm headquartered in St. Petersburg.
Starting in September 2020, Mootoo met weekly with representatives from the business school and from both organizations. ("We talked all the time — all the time," Mootoo said.) Mootoo said the group agreed quickly on the program's approach and major themes. Together they fleshed out the seven modules, which included topics such as emotional intelligence, bias and stereotypes, understanding DEI and corporate recruitment and retention. By December, the curriculum was done.
"I wanted to engage people in the way I would like to be engaged — in a credible, intelligent and thoughtful way," Mootoo said, adding that this was exactly what happened.
Finding presenters and panelists took additional collaboration. Limayem and Mootoo asked USF business school faculty to speak and reached out to faculty at other universities. The Lightning and Jabil tapped into their own professional networks. Together, they compiled an impressive roster of 50 speakers from across the Tampa-St. Petersburg region and throughout Florida and the nation.
It wasn't hard to convince USF faculty and area and national business leaders to speak, Mootoo said.
"I communicated my desire for the program's success on a regular basis," Mootoo said. "I think that people were as excited to be able to be a part of the solution as I was."
Lesson 3: Trust your people, and they'll trust you
Mootoo knew immediately that she had been tasked with an enormous and important project. Moreover, because Limayem and the business school weren't micromanaging the curriculum creation process, she also realized she had been given a great gift: trust.
"I knew I'd better have not just my A game but my A-plus-plus-plus game," Mootoo said. "When someone says they'll take a chance on you when you didn't ask for it, you have to put in a different kind of commitment."
Mootoo and USF found that trust tested as soon as it rolled out the first module. The opening panel, which included former Tampa Bay Buccaneers coach Tony Dungy, the first Black coach to win a Super Bowl, was all men. Comments flooded the chat channel of the live online broadcast.
On the fly Mootoo shuffled the panel lineup for the second module to put people of color on screen. USF, she said, trusted her to make the necessary change. And participants trusted USF to make things right.
The result of this trust was a certificate program that aligned with Mootoo's original vision of building workplaces that champion their people regardless of their backgrounds.
"Everyone needs to be seen. Everyone needs to be respected. Everyone needs to go to work and feel good about being there," Mootoo said. "No one should get up every morning and think to themselves, I hate going to this place but I have to feed my kids and my family.
"If I could do anything to make even one person's experience in the workplace better, then it was all worth it."
Want to learn more?
The University of South Florida has published a case study that details how a small team quickly produced and launched its timely and impactful Diversity, Equity and Inclusion in the Workplace certificate program. Click here to download "The Case for 'Lean.'"
This custom content is sponsored by University of South Florida and developed by Inside Higher Ed's sponsored content team. The editorial staff of Inside Higher Ed had no role in its creation.