How an Academic Restructuring Is Creating Interdisciplinary Opportunities—and Saving this University Money
Marymount University renovated an outdated academic model, slashing overhead costs by more than 50% while creating relevant, adaptable, in-demand curricula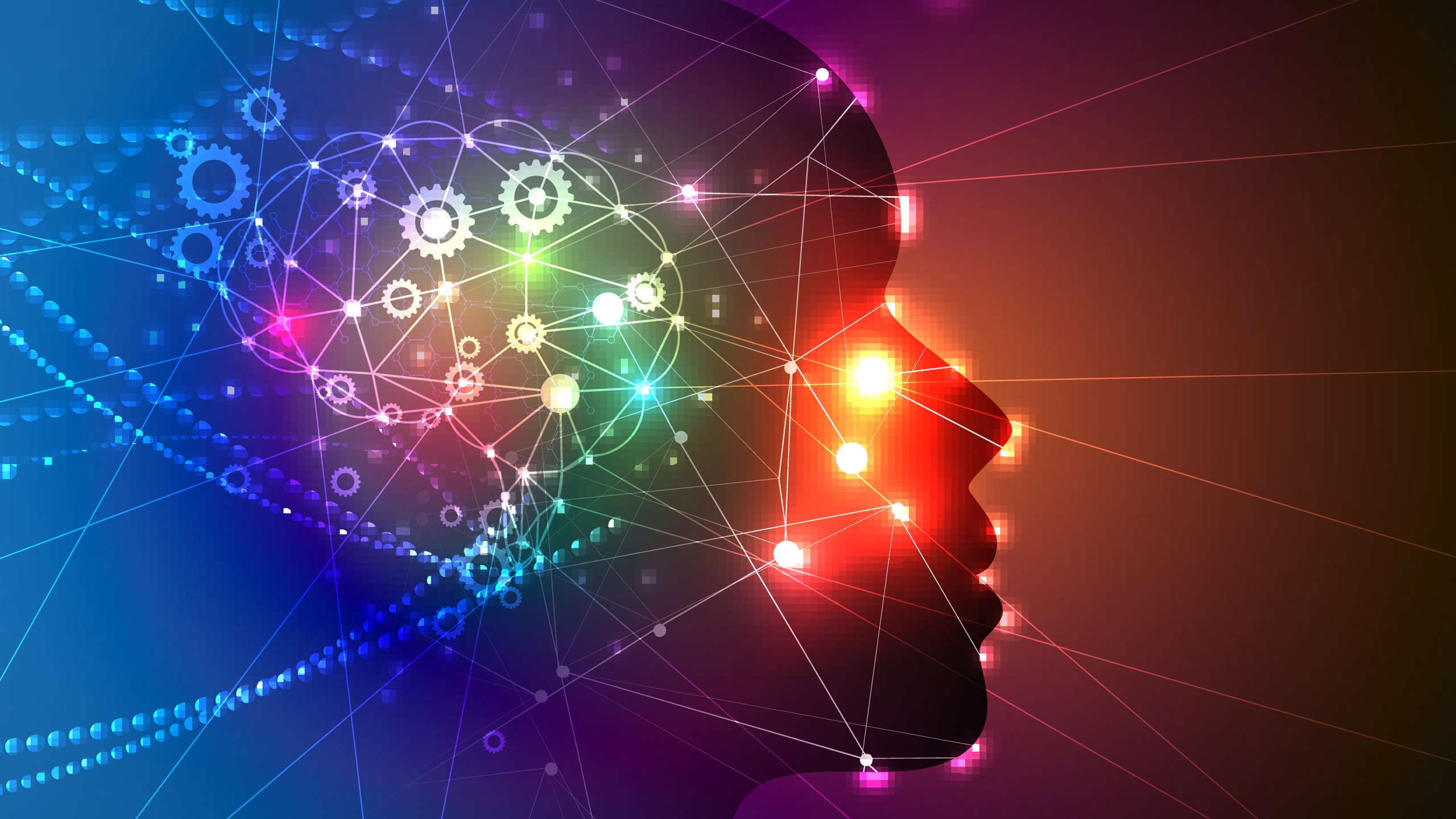 Credit all media: Marymount University
Credit all media: Marymount University
"I don't think I was a bad computer engineer or scientist," says Marymount University provost Dr. Hesham El-Rewini, who holds bachelor's, master's and doctoral degrees in these disciplines. "But I would have been much better had I been able to study other things, too." If he could redo his education today, he'd still study computer science—but he'd make it a far richer experience. "I'd add a business component, a humanities component, an entrepreneurship component and a design thinking component," says El-Rewini. "I would customize the heck out of my program just to cover everything I'm interested in."
That kind of customizable education will soon be available to Marymount students, thanks to the Arlington, VA institution's recent restructuring. Under El-Rewini's direction, the faculty and administration took a hard look at both their academic priorities and institutional overhead. Even as COVID-19 was already disrupting their lives, they went to work renovating an outdated academic model. The result? The university reorganized its four schools and 26 departments into three colleges and 10 interdisciplinary, department-less schools that are slated to launch in January: the College of Sciences and Humanities; the College of Health and Education; and the College of Business, Ideation, Leadership and Technology (BILT). Marymount also slashed overhead costs by more than 50 percent, and positioned itself to offer relevant, adaptable, in-demand curricula while allowing students a new level of flexibility in building their own academic programs. "I envy the people going to Marymount now," says El-Rewini.
I recently caught up with the provost to discuss the impetus behind the reorg and how the new colleges will benefit students, faculty and potential employers. El-Rewini also shared advice for other administrators considering an academic restructuring, and offered insight into how he builds trust with faculty.
"I want to take all the time and cost savings from the overhead and inject it into teaching and research. Now more than ever, we are creating opportunities for the faculty to teach and conduct research in interdisciplinary areas."
What triggered the academic restructuring?
Even before COVID-19, higher education had been facing challenges, such as shifting demographics, increasing student debt, funding cuts and the proliferation of online education. Some people even questioned the value of a college education. At Marymount, all of these challenges made us sit back and think, 'Are we focusing on the right things? Are we efficient enough? Is overhead dominating our core business of teaching and research and service?'
So last winter, we started a study on the cost of delivering our curriculum. Then COVID-19 hit, and the challenges became even worse. Like other schools, we had to deal with surviving in the short term. But at the same time, we wanted to reposition our university—especially the academic side—for long-term success. Our study identified a number of opportunities to be more efficient and gave us useful information about faculty workload and the cost of delivering our curriculum.
In restructuring, I had three guiding principles. Number one, I wanted to promote interdisciplinary work in teaching and research. The grand challenges facing humanity are all interdisciplinary in nature. Number two, I wanted to empower the deans to be innovative, to create new programs. Number three, I wanted this to be a collaborative process.
How will the new structure benefit faculty?
Before, we had 47 faculty members with administrative duties who earned stipends and needed release time. Now we have far fewer. I want to take all the time and cost savings from the overhead and inject it into teaching and research. Now more than ever, we are creating opportunities for the faculty to teach and conduct research in interdisciplinary areas.
Feedback from faculty has been phenomenally positive. I just had a meeting with the BILT faculty, and I can't describe the amount of energy and excitement about the future in this meeting. When we got the business and technology faculty to work together in an interdisciplinary way in a pilot this fall, we achieved an 18 percent increase in credit hour production—meaning the total number of credit hours taught. I think that's a good leading indicator that this interdisciplinary teaching approach is working.
What about benefits to students, and also to potential employers?
The students will have more options to build interdisciplinary programs. Some of our master's degrees will now be built out of stackable interdisciplinary certificates. Let's say I want a master's degree in health care management. I could build it with three certificates from different disciplines, starting with, say, a certificate from the business school or maybe a certificate from the College of Health and Education. That could be particularly attractive to adult learners with previous education experiences, because it will allow them to possibly use some of their previously obtained certificates or degrees or classes in a way that wasn't possible before. And the flexibility extends to the way classes are delivered, whether it's executive style on-site, here on campus, remote synchronized online or asynchronous online.
Employers sit on the advisory boards in our colleges, and we ask them, 'What skills would you like to see in job seekers?' They'll tell us, 'I need someone who can do technical writing well. I need somebody who can communicate.' This feedback helps us build curricula that produce job-ready graduates.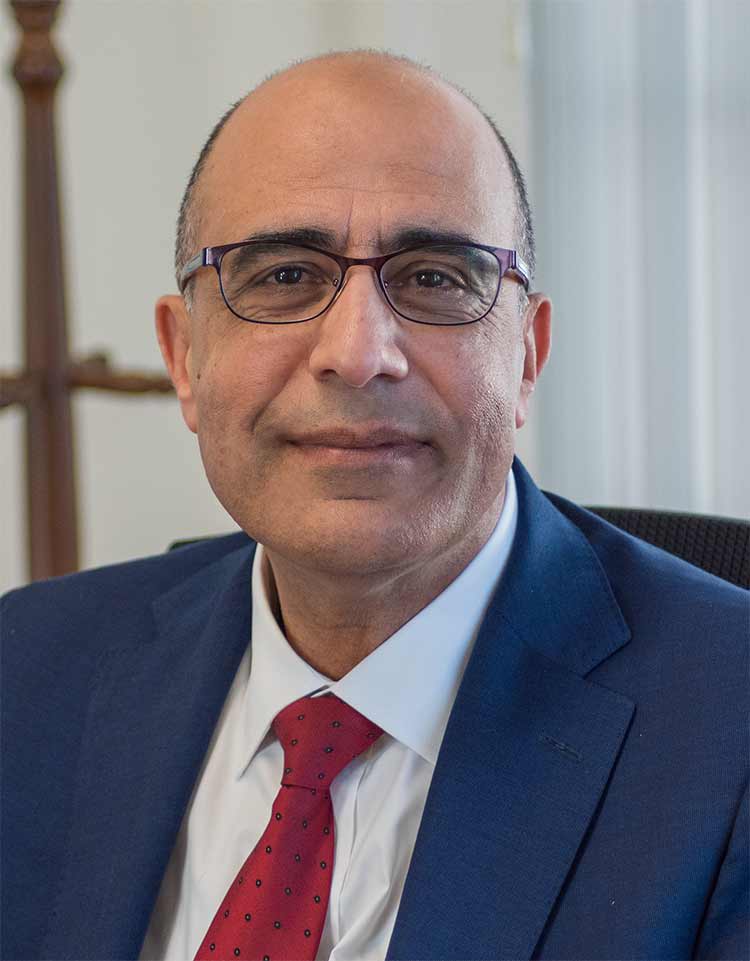 Thematic Areas of Distinction for Interdisciplinary Education
Human Health and Wellness
Workforce Innovation
New Frontiers in STEM and Society
Social Justice and Civic Engagement
Washington, D.C. Gateway (Arts, History, Politics, International Communities)
What specific types of interdisciplinary education and research will be possible with this new model?
Let's say we have students doing research on aging. They might take a class in psychology from the College of Sciences and Humanities. They might take a class in counseling from the College of Health and Education. To learn about smart home design for seniors, they might take a class in interior design in the College of Business, Ideation, Leadership and Technology.
Another example: Next year we'll launch a new doctorate program in business intelligence. It will include components from applied research, entrepreneurship, technology, data science and data analytics. That kind of program would've been difficult to do with the siloed departments we had before.
One of the programs we plan to propose to the board is a PhD in public health, education and promotion. This is an area of high growth in the market, and it's also interdisciplinary. It's another example of our commitment to provide our students with an assortment of educational opportunities that are interdisciplinary in nature and will prepare them for current and future markets.
What challenges did you face when restructuring the university?
The major challenge was the change itself, because change is difficult. I asked the faculty to contribute to a new change in a time when everything was already changing because of COVID-19. People were starting to hunker down, and then I told them, 'No, no, no, no. Let's get together to make another change in the middle of this other disruption.' We had 30 faculty in three groups working on three different projects, including this restructuring, over 45 days in the middle of the summer—in the middle of the pandemic. I could not be more proud of our faculty. They delivered great work.
Goals of New Academic Structure at Marymount
Minimize complexity and improve efficiency
Remove silos
Create opportunities for interdisciplinary teaching, research and external funding
Empower and strengthen the roles of deans and unit leaders
Optimize scheduling, course offerings and major offerings
Current Structure

4 schools
4 Deans
26 Departments
28 Chairs/Co-Chairs
20 Directors

New Structure

3 Colleges
3 Deans
10 Interdisciplinary Schools
10 Directors
nbsp;
How do you build trust with your faculty?
I really believe in the human aspect of leadership, in building relationships both one-on-one and with a group. I like to establish traditions that people remember. Before COVID-19, every Monday we had a Tea with El-Rewini (I chose "tea" because it rhymes with El-Rewini). Every Friday, we had the Walk with the Provost. Once a month, we had a town hall. I'd regularly visit the schools and departments, the cafeterias, just to talk to people. Now I do much of that interaction virtually. Sometimes I start a meeting by saying, 'Okay, what advice do you have for me today?' People are surprised by that question, but it opens many doors.
What advice would you give other institutions considering an academic reorganization?
First, conduct an academic cost model study to understand the cost of delivering your curriculum and help you identify opportunities for efficiencies and savings. Second, create some guiding principles and goals. What are you trying to achieve after cutting costs? How are you going to distinguish yourself? Third—and this is important—be transparent, communicate and engage the faculty. That's how you earn their trust. When they trust you, they will be part of the change.
This content was paid for by Marymount University and produced by Inside Higher Ed's sponsored content team. The editorial staff of Inside Higher Ed had no role in its preparation.