Excellence. Access. Ambition. Monmouth University has all three.
The New Jersey university is on track to become the highest-ranked among institutions in its category with similar access measures.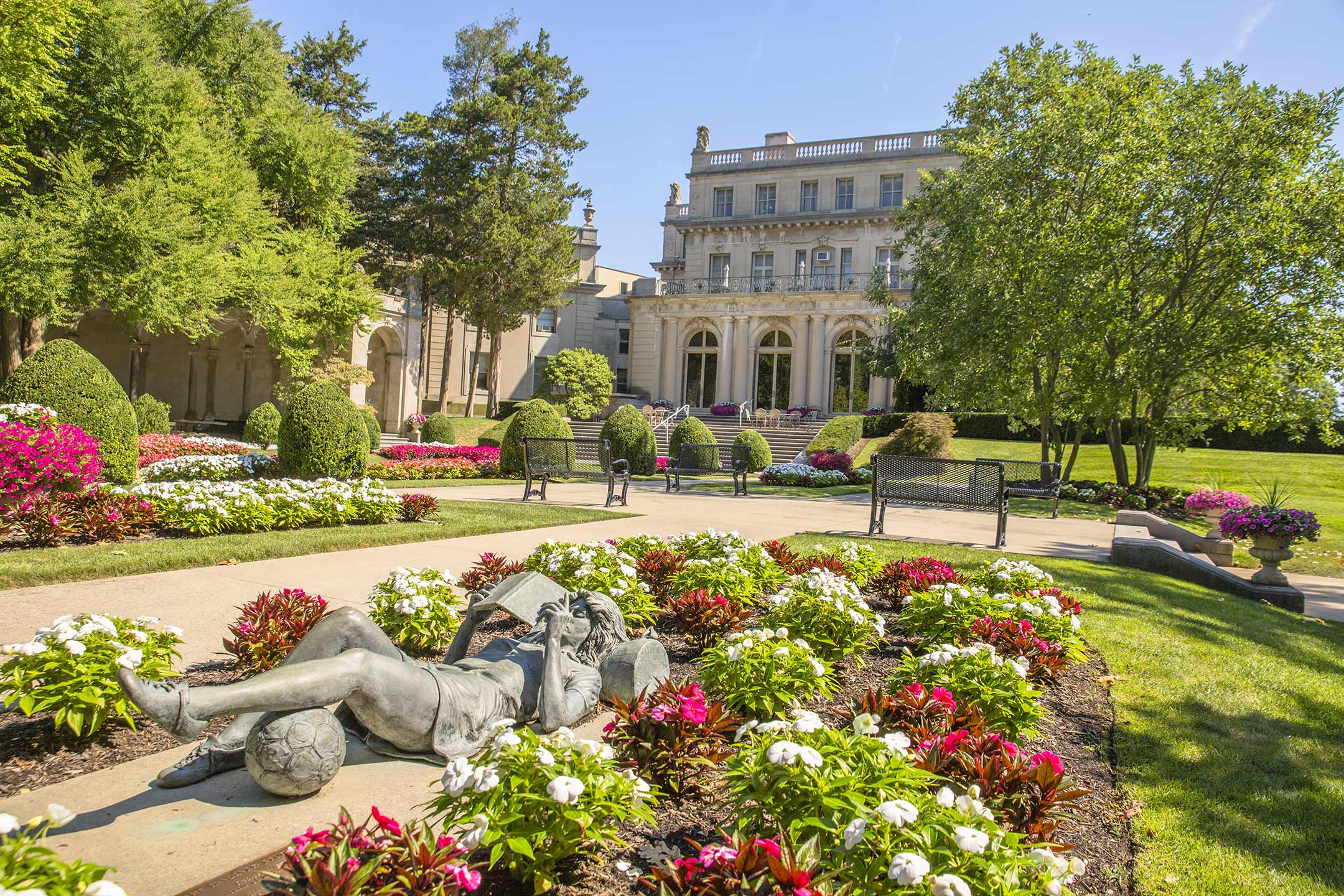 Balancing excellence and access might be the trickiest feat in higher education.
College presidents know all too well that pursuing one of these goals often comes at the expense of the other. Try too hard on rankings and accessibility suffers; try too hard on accessibility and rankings suffer.
Monmouth University believes it can have both. By enhancing scholarship support, adding targeted programs, and fostering a more inclusive culture, Monmouth is emerging as a national leader in integrating both excellence and access. It intends to prove that a private institution can be both highly ranked and highly accessible.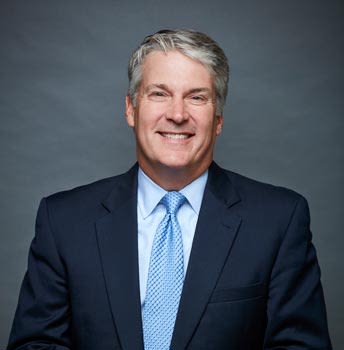 "Throughout my 20 years in higher education, I've heard people talk about excellence and access," Monmouth President Patrick F. Leahy said. "I think Monmouth has something unique and that we can distinguish ourselves nationally by integrating the two.
"Our stated goal is to be the highest ranked university with our access measures — by enrollment of Pell Grant-eligible students — of any private school in the country. It's a bold statement, and we use it to galvanize interest and excitement all across our campus."
"To be both excellent and accessible is very challenging. But it's also an enormous source of pride for our campus."
Building momentum
When Leahy arrived at Monmouth in 2019, he found a university with multiple advantages.
The university has a stunning coastal campus that combines old and new. Its main administrative building — built in 1929 as a private residence — is a National Historic Landmark. Recent additions to campus include state-of-the-art science and classroom facilities and a complete renovation of its football stadium.
A university of about 5,000 students, Monmouth offers four doctoral programs and a comprehensive range of undergraduate and graduate programs. Located on the New Jersey shore, about a mile from the Atlantic Ocean and convenient to both New York City and Philadelphia, Monmouth is less than 15 minutes from Asbury Park, dubbed the "coolest place at the Jersey Shore."
The Hawks compete in NCAA Division I athletics. Its polling institute gives the university national exposure. And Monmouth is home to the Bruce Springsteen Archives and Center for American Music.
This combination already has proven attractive to a diverse group of students. More than a quarter of Monmouth's students are students of color. A third come from under-resourced communities and qualify for federal Pell Grants. Roughly 40% are first-generation students.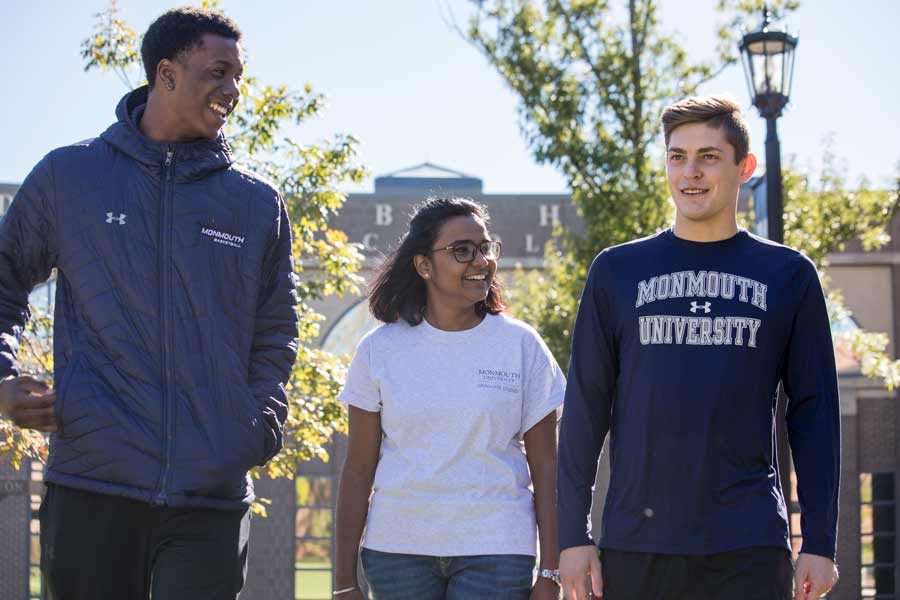 Monmouth's continuous improvement, meanwhile, had propelled forward an institution that did not achieve university status until 1995. In U.S. News & World Report's annual Best Colleges rankings for 2005, Monmouth was 76th among North regional universities. Less than 10 years later, it had cracked the top 30 before achieving its current No. 18 ranking.
Monmouth had proven that it was possible to be both excellent and accessible. Leahy thought the university could do even better.
"We have something special here," Leahy said. "Monmouth has the opportunity to separate itself from many other fine private institutions out there. And if we're intentional about it, Monmouth can become a national leader in excellence and access."
Monmouth's ambitions
Monmouth states its ambitions clearly in its current strategic plan:
"By 2026, Monmouth University will be a national leader in integrating excellence and access by becoming the most highly ranked (U.S. News & World Report) institution with our access measures (Pell eligibility) in our category (private, non-sectarian, Division I)."
Monmouth is pulling some traditional levers to enhance its excellence. The university is continuing to invest in campus facilities. It's recruiting better-prepared students from all backgrounds. It's improving academic and career development programs to ensure better outcomes for graduates. And in 2022 it moved to a new athletic conference — the Colonial Athletic Association — that matches Monmouth with other outstanding regional universities.
During Leahy's tenure, Monmouth's most significant investments have gone to increasing access — by reducing financial barriers and creating a more welcoming campus.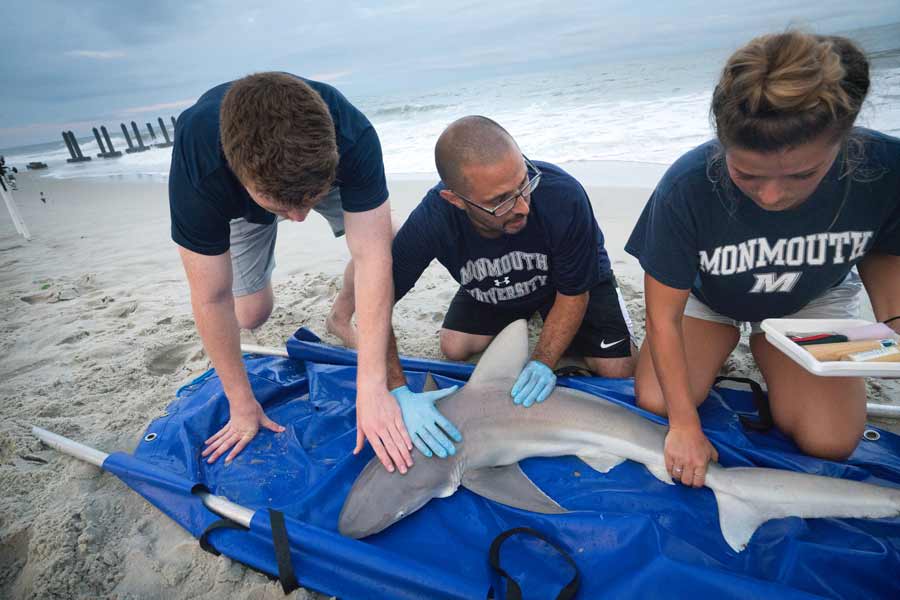 In March, Monmouth received a $21 million gift — the largest in its 90-year history — that should significantly increase access. Starting this fall, the endowed fund will provide annual $10,000 scholarships to 25 first-year students with outstanding high school records and significant financial need. Leahy said this new scholarship, combined with Pell Grants and state and university aid, should cover tuition and fees for these scholars.
"We told our donor that if we could find a way to aid those students in particular, we might be able to tear down that last barrier to them coming," Leahy said. "Because we'll do this over four years, that's 100 students we feel we can bring to Monmouth who might not otherwise have come because they couldn't afford it. Now, they'll be able to."
To make the Monmouth community more accessible, the university in 2019 opened the Intercultural Center to serve students, faculty and staff who come from underserved backgrounds, identify as LGBTQIA+, are first-generation students, and others.
In 2020, Monmouth removed Woodrow Wilson's name from the university's main administrative building because of Wilson's racist and controversial views and acts as president. At the same time, Monmouth established a $3 million endowment to enhance campus diversity efforts. Wilson had no direct connection to the university, Leahy said, and the university's actions signaled to current and prospective students that Monmouth is welcoming and inclusive.
Longer term, Leahy said the university will work toward increasing diversity among faculty and staff.
"We are viewed as an institution where an increasingly diverse student body can see themselves coming and feel comfortable while they are here," Leahy said. "Students of color and students from different income levels and social backgrounds need to be able to see themselves here and feel that this is a place where they can flourish."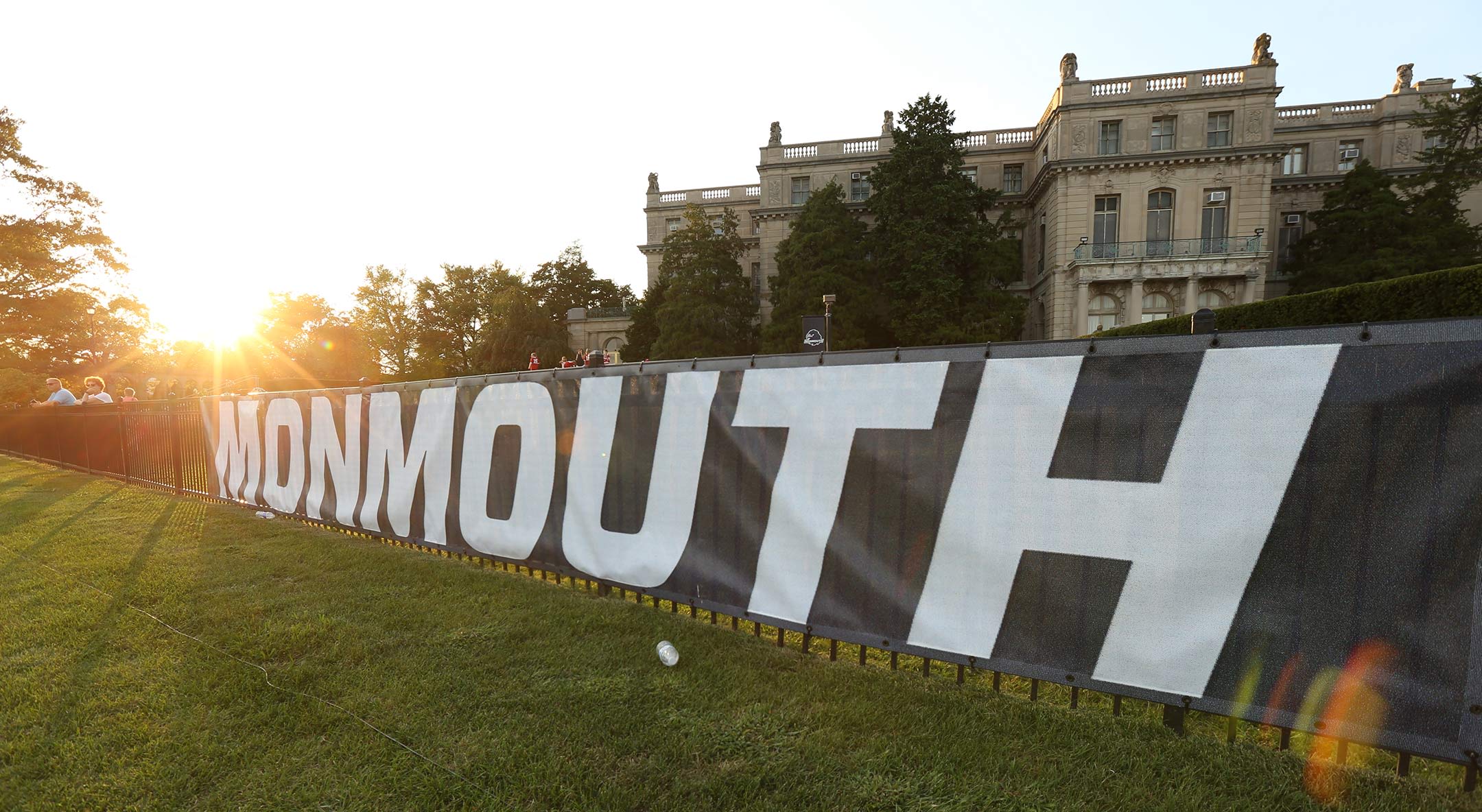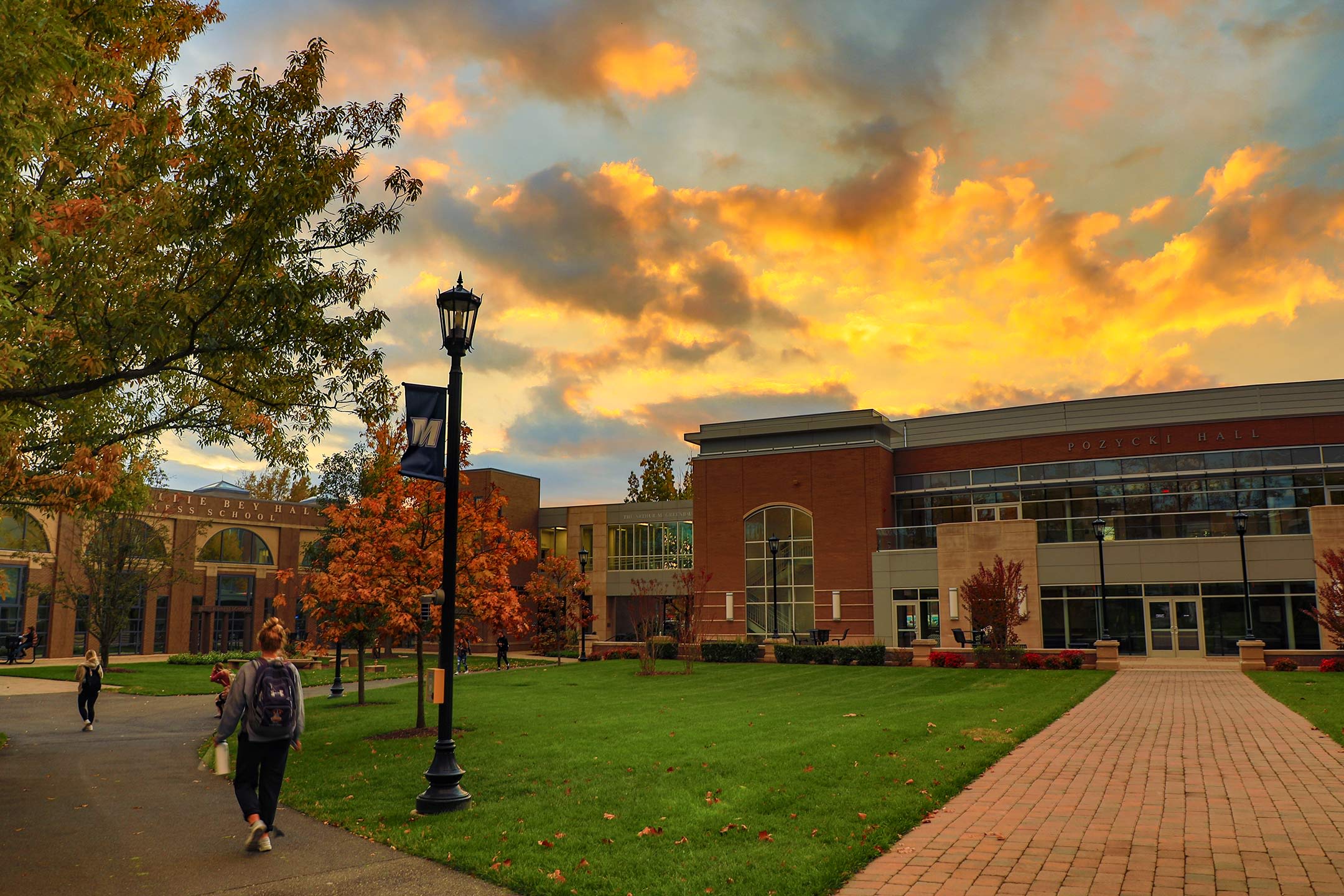 Changing the trajectory
When asked if Monmouth remains on pace to reach its ambitious 2026 goal, Leahy responds with an emphatic Yes.
"It's a very measurably satisfying thing to chase," Leahy said. "But we have three-plus years in our strategic plan to make the investments we want to make in excellence and keep adding deserving students."
Monmouth is on target to enroll an impressive — and impressively diverse — first-year class this fall. The incoming class of 2027 has the university's highest-ever average GPA. Meanwhile, 30% of the class are Pell Grant-eligible, and 41% are the first in their families to attend college.
College rankers are taking notice, too. Monmouth appears in Money's and Washington Monthly's national best-value rankings. In the U.S. News rankings, Monmouth is 62nd in the North region for best value and 77th nationally in social mobility.
Today, among U.S. News' top colleges, Monmouth ranks in the top five of private non-denominational Division I institutions that enroll more than 25% full-time, first-time Pell-eligible students. Within three years, Monmouth intends to be No. 1.
"We as educators love the idea that we can create a first-rate educational experience and then make it as accessible as possible," Leahy said. "We just feel that social mobility is a part of who we are.
"By breaking down financial barriers, we can have deserving students come to Monmouth, have a great experience here, and graduate into the field of their choice. This will reset the trajectory of those students and their families for generations to come.
"To be both excellent and accessible is very challenging. But it's also an enormous source of pride for our campus."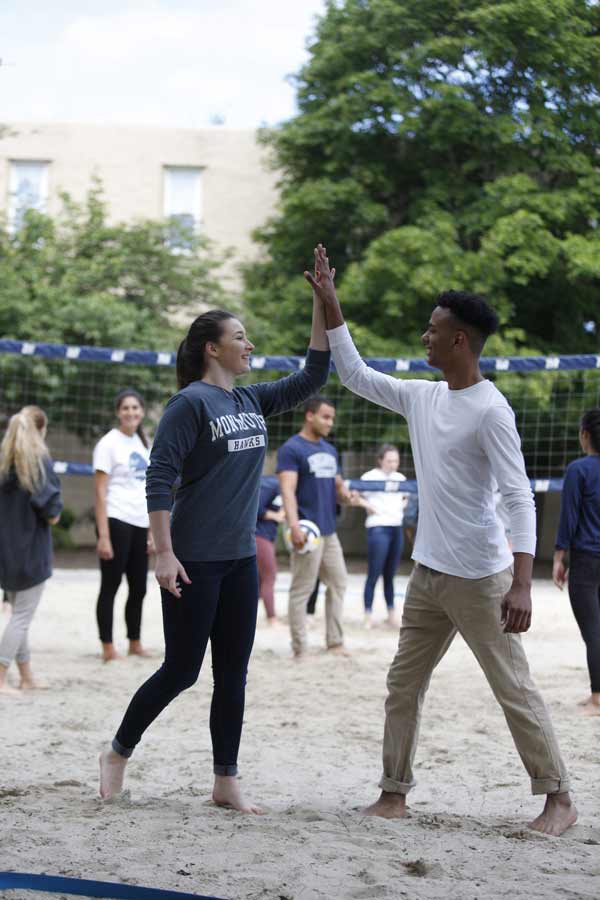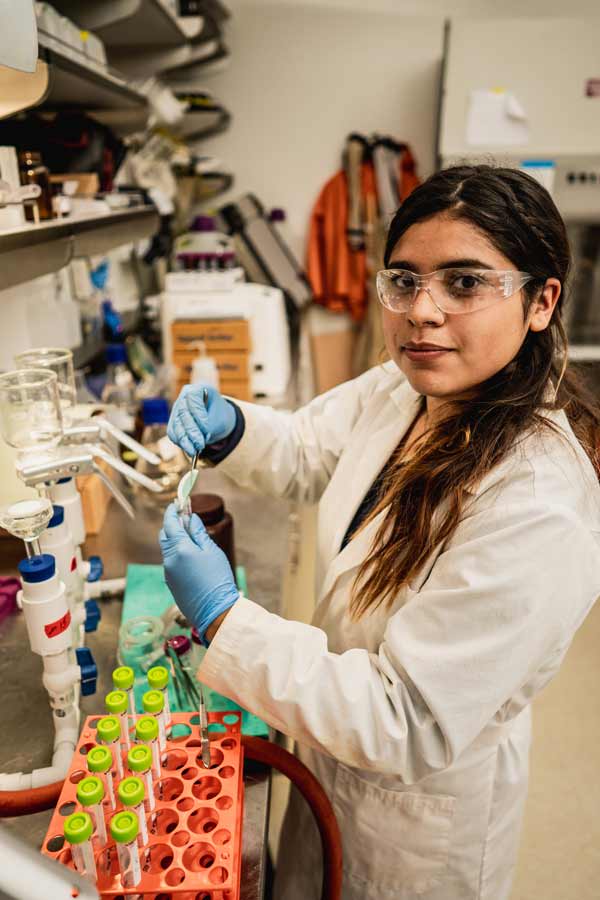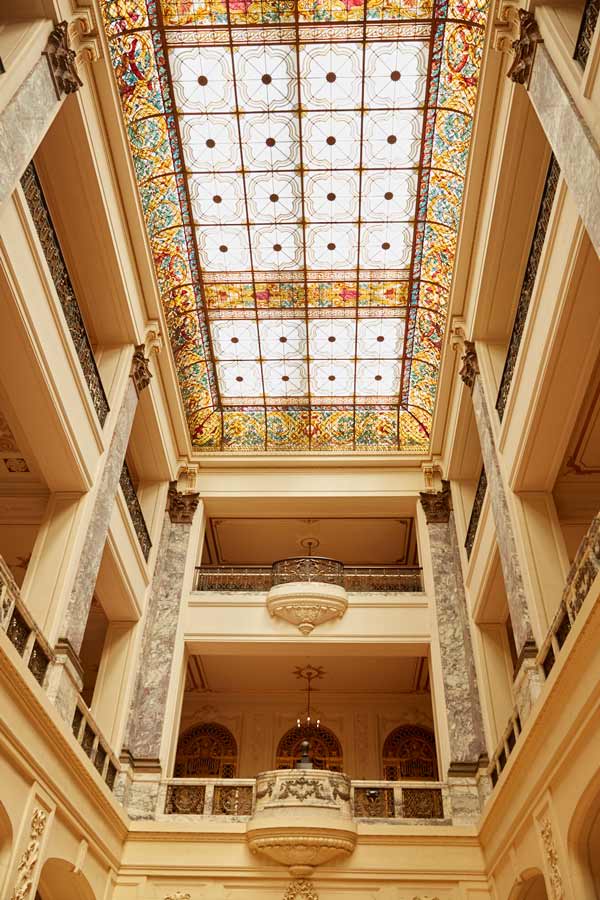 Monmouth University's Great Hall features a stunning stained glass ceiling.
Monmouth University's Great Hall features a stunning stained glass ceiling.
Item 1 of 4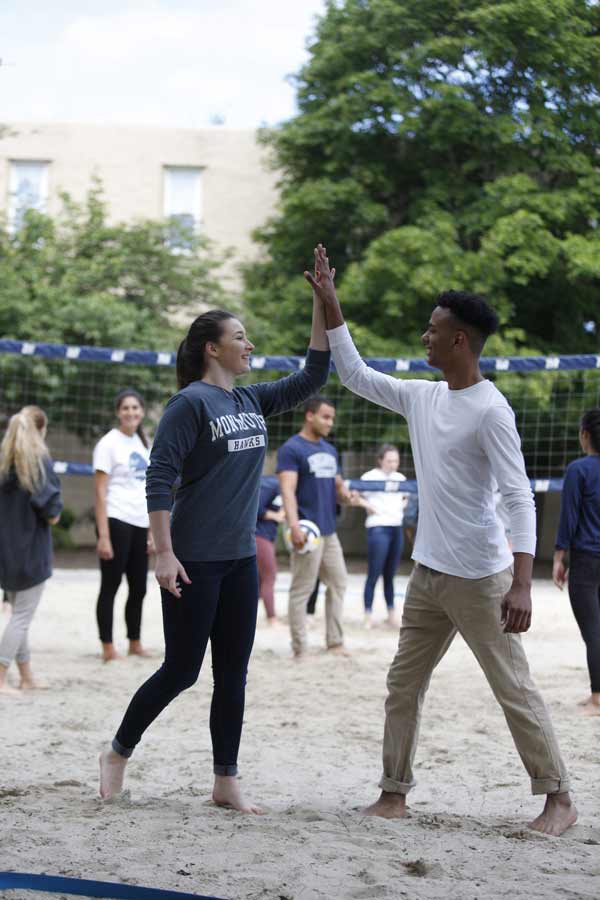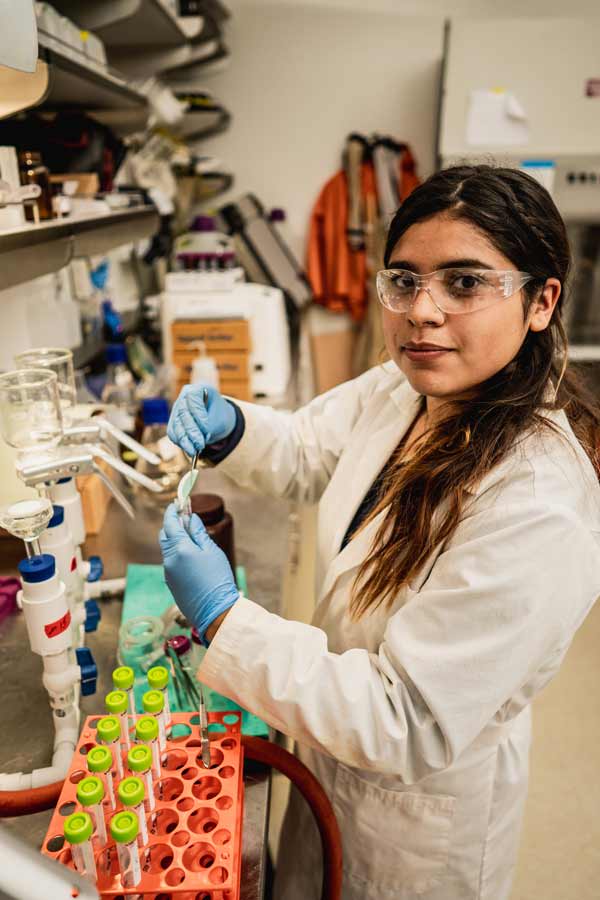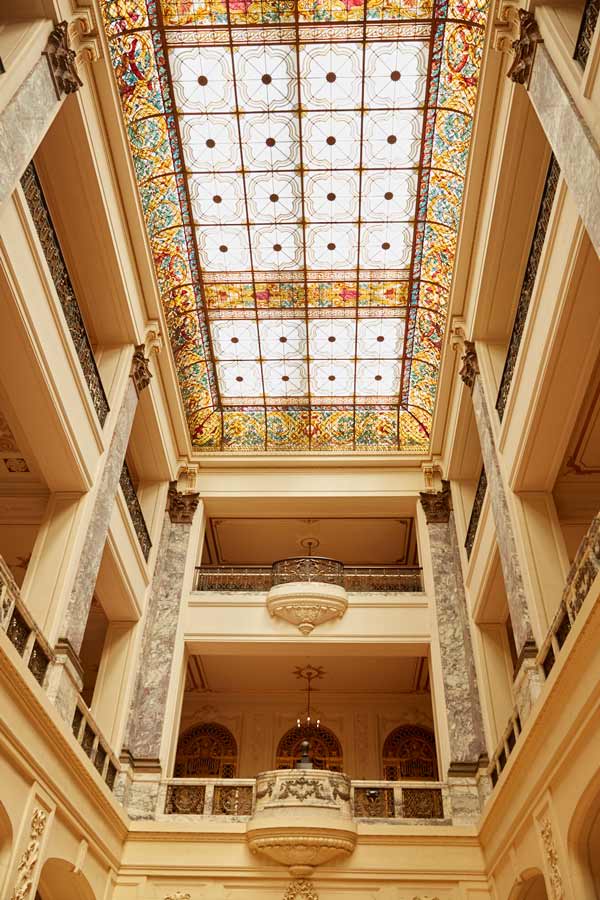 Monmouth University's Great Hall features a stunning stained glass ceiling.
Monmouth University's Great Hall features a stunning stained glass ceiling.
This custom content is sponsored by Monmouth University and developed by Inside Higher Ed's sponsored content team. The editorial staff of Inside Higher Ed had no role in its creation.