How no-code software can improve education automation

New, intuitive tools provide self-service to campus departments, free IT to focus on other challenges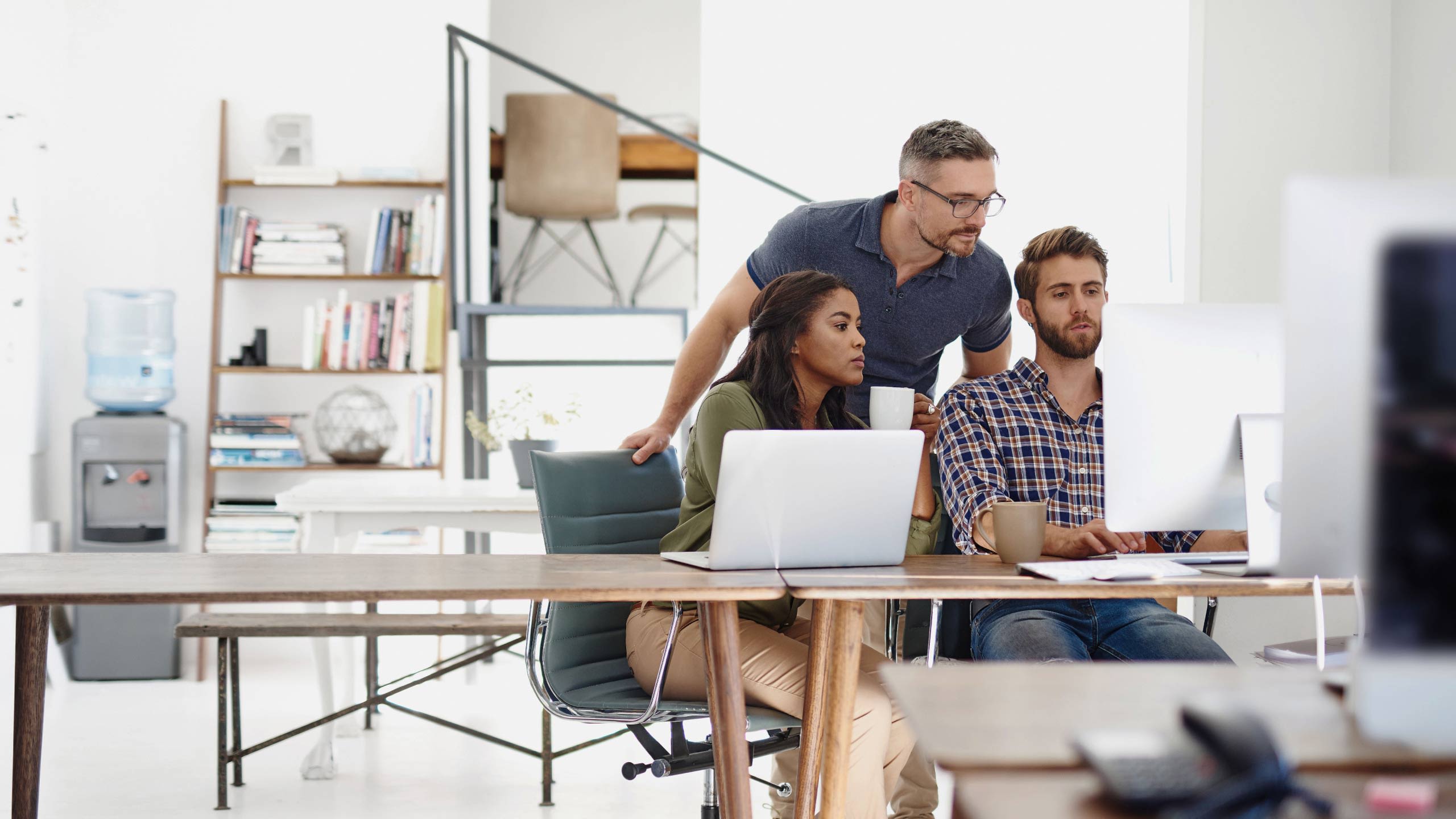 The "Drop-add" period at most universities is historically a paperwork-intensive time. Students collect signatures from various instructors and deans, before delivering them to a registrar's office, which must then sort through and approve them.
The chaos from the coronavirus pandemic made the transfer of paper at many colleges even dicier. "There were a lot of places for that whole system to break down," says Leslie DuPree , Director of Web Services and New Media at Augustana College. "Suddenly, the people who still had paper forms that had to be taken around to offices or forms that people had to come into an office to give you...they didn't want that to happen," she recalls.
So DuPree turned to no-code software to support the private Lutheran College in Rock Island, Illinois. In a matter of days, she and her team moved a series of complicated forms online, so students, faculty and staff could access the approvals they needed without having to see one another face to face.
Turning to no-code, instead of custom applications
No-code tools allow anyone to create digital applications without writing a signal line of code. Using intuitive, drag-and-drop interfaces, students, faculty and administrators can create online solutions to paperwork without having to wait for a technical specialist to develop them first, which has traditionally been the source of delays.
Kow Samman, the product manager at Azusa Pacific University in Azusa, CA, has been using no-code products from Formstack since 2016. Faculty, students and staff use its software across the university for everything from event registrations to financial aid to facilities work orders to donor management.
"Our goal was to find a tool that was so easy to use that we could just hand it over to the departments, as opposed to them coming to IT all the time and asking us to build the forms," he says. "We would become bottlenecks--and we didn't want to be bottlenecks." 
Four Ways Universities are Using
No-Code Software
Alumni Event Registration
No-code forms can aid in developing online and in-person events for alumni, while capturing critical data for future follow up. Users can integrate university-branded templates for registration, tickets and surveys with payment options and even donation receipts. Tools feature automated emails and can include discount codes or even integrate with Salesforce.  
Beyond the events, these forms and surveys help alumni offices keep records updated, collect feedback and initiate critical touchpoints that keep this vital community engaged, says Kathryn Loheide, Formstack's senior vice president of marketing.
Donation Management
Instead of manually capturing data from spreadsheets, in-person meetings, phone calls or emails, advancement offices utilize no-code forms to securely accept donations online with branded forms and create donor documentation, receipts and thank-you notes.
For example, the University of Houston, which processed more than $1.1 Billion in donations from more than 1.5 million individuals in 2019, has automated its donor management process. Formstack's Forms, Documents and Sign offerings allow gift preparers to enter information into a secure form, which automatically generates a donation document that goes directly to a relationship manager and gift processor for approvals and signatures. Notifications help the process move along. By ending its reliance on manual forms, the team has reduced bottlenecks.
Campus Maintenance Requests
Formstack's templates create a more streamlined system for service and maintenance requests. Campus community members can use mobile phones or tablets to take pictures of damage or issues for reference, use conditional logic questions to specify locations or service request types and file requests that are then routed to maintenance teams.
Formstack's Approvals template can ensure maintenance teams have all relevant information to process a work order. Upon completion, work order documents automatically go to the individual who initially requested the work to confirm it is complete. Maintenance teams can even utilize text or email reminders to ensure work and approvals are completed in a timely manner.
Enrollment, Financial Aid and Scholarship
University admissions and registrars' offices can streamline enrollment and financial aid by offering a completely digital, mobile-friendly option to potential and current students. Applications can move entirely online using Formstack's drag-and-drop form builder. Students can securely upload information, transcripts, financial documentations, letters of recommendation and resumes using one form.
Once submitted, reviewers determine if any data is missing and can send requests to students to update. Sections of applications can be reviewed by different departments simultaneously, and the Workspace form can track the application process. When universities accept or provide students with financial aid, Forms can create acceptance letters and certificates. Universities can also utilize extra security measures to ensure all data is transferred safely and use the Sign tool to collect eSignatures.
Growing need for self-service solutions
Many universities were already turning to no-code software to help them manage data collection before the pandemic. "Formstack was founded in 2006 out of this belief that there has to be a better way to capture data and deal with tedious, repetitive work, without having to code," says Loheide.
University departments require reams of data for everything from recruitment to donations to financial aid. And it's not just administrators who are looking to move them online. "As students have become more well-versed in digital, they have come to expect a digital experience across all interactions," she says.
At Azusa Pacific, Samman says users create roughly 200 forms every month with an average of between 5,000 and 7,000 submissions. His team provides departments with training and is there for support when questions arise. Otherwise, faculty, staff and students are encouraged to use pre-approved templates with university colors and logos as needed. "It's so intuitive and easy to use. We encourage everyone to try and break it--have fun. I have no reservations about giving up control," he says.
Pandemic forces a mobile-first experience
And while universities had already started to migrate to no-code solutions prior to 2020, Loheide explains that the pandemic accelerated the transformation. "They needed the agility and independence for options for registration, financial aid and other functions, and IT was already stretched thin," she says.
Students weren't just angling for digital solutions; they needed them for mobile devices as well. "Not only did the pandemic force the digital experience, it forced mobile-first experiences," she says. Students and faculty needed to be able to access forms and documents from hundreds of miles away. Even though many have returned to the on-campus experience, Loheide doesn't envision a return to paper. "I don't see how there's any going back," she says.  
Samman echoes her sentiment. Managing IT requests during the pandemic without it would have been a "disaster," he says. Azusa Pacific is back on campus, and many of its 5,500 students have adopted a hybrid approach to learning. Since he doesn't have to manage form creation, Samman and his team can focus on other priorities. "We can now look at new innovations that can help the university move forward--like artificial intelligence, mobile solutions and e-signature tools," he says, "instead of being a team of form-builders."