How a Key Partnership Helped
This University Boost Enrollments
and Take a Pandemic in Stride

By Willow Older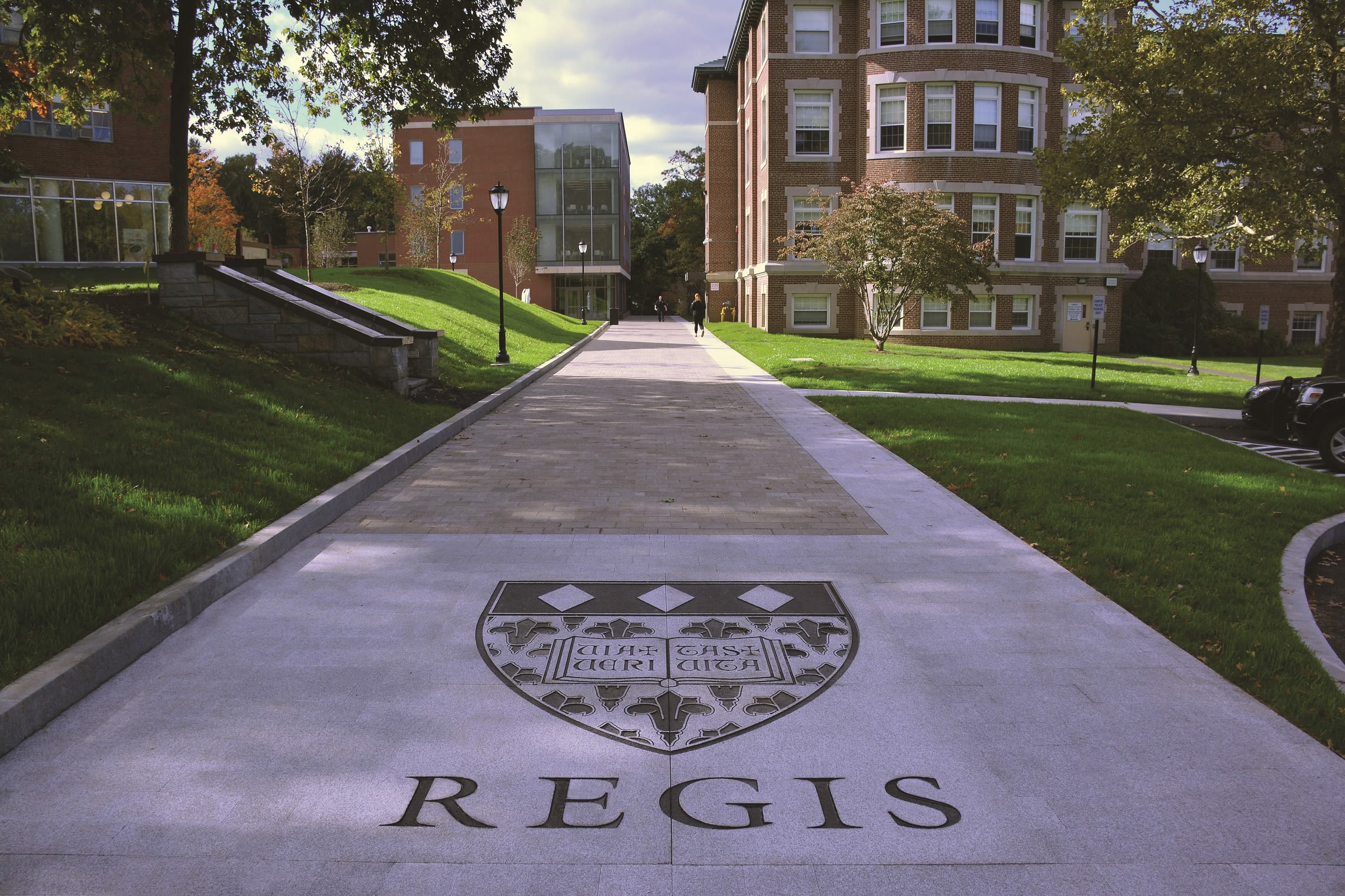 Regis College, a Pearson Online Learning Services partner. Photo credit: Regis College.
Regis College, a Pearson Online Learning Services partner. Photo credit: Regis College.
How a Key Partnership Helped This University Boost Enrollments and Take a Pandemic in Stride
By Willow Older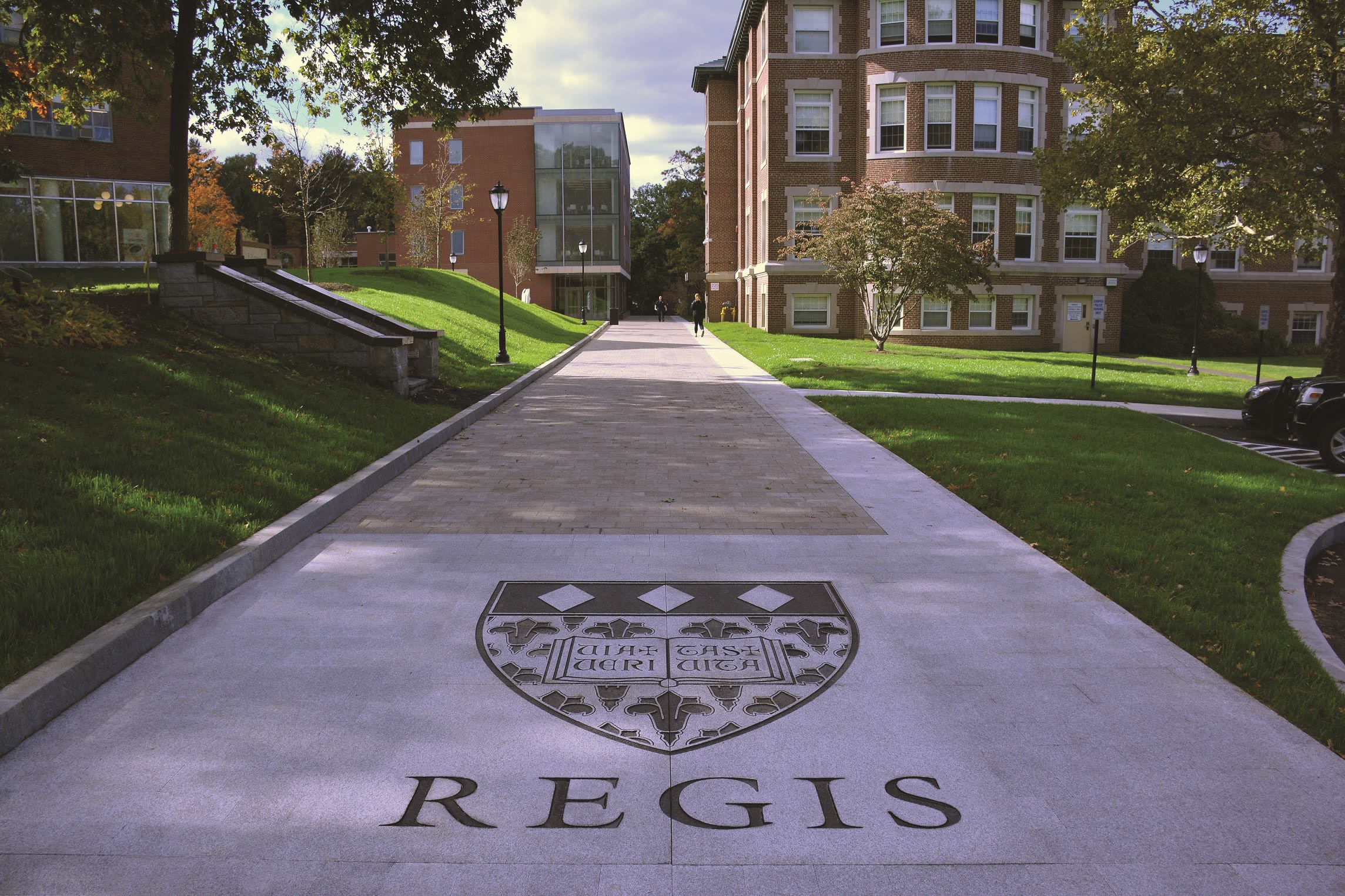 Dr. Antoinette Hays, president of Regis College, a university just west of Boston, has never claimed to be clairvoyant, but you'd be forgiven for wondering if she has some powers of prediction. Why? Because back in 2015, Hays foresaw the need for graduate programs in nursing and health sciences that were 100% online. That's when she enlisted Pearson Online Learning Services (POLS) to work with faculty to bring this vision, known as Online Program Management (OPM), to life. 
Now, nearly five years and nine successful programs later, Hays's prescience is paying off in an entirely unexpected way: Buoyed by its partnership with Pearson, Regis has been able to quickly and smoothly transition to remote learning for all of its nearly 4,000 students in the face of COVID-19.
"Without Pearson, we would have been majorly compromised in our response to the coronavirus," says Hays, who was appointed president in 2011. "We would still have pivoted and gone fully remote, but the infrastructure for supporting students would not have been there. We would have been in unfamiliar territory." 
One OPM partnership, countless educational opportunities 
Before Regis's initial, pre-pandemic shift to remote learning, Hays was troubled. The core tenets of her school include academic excellence, inclusion, and access "tempered by gentleness, peace, and joy." Hays felt Regis consistently met nearly all of those goals. But when it came to access, particularly for the School of Health Sciences and the acclaimed Richard and Sheila Young School of Nursing, she knew the university could do better. 
"Nationwide, there's a shortage of nurses, nurse practitioners, and teaching faculty. I knew there was a population of prospective students we simply weren't reaching," explains Hays, who holds a Ph.D. and two nursing degrees and was recognized in 2019 by the American Nurses Association as a Living Legend in Massachusetts Nursing. "We are a designated Center of Excellence in Nursing Education. Regis graduates contribute to the workforce, and we want to be part of the solution."
---

---
Hays assessed various Online Program Management providers before choosing Pearson, which was founded in 1844 and now partners with over 40 educational institutions and supports 350 student-focused academic programs. Within the Academic Partnership group at Pearson, Lee Akins is the partnership director who manages the Regis account. He recalls the early days of working with Hays and her team. 
"In the beginning, it's common for some faculty to resist moving to online education, especially if there's a preconception that you can only engage effectively if you're all in the classroom together," Akins says. "President Hays set the culture from the top. I recall her unexpectedly stopping by an on-campus launch meeting to express her appreciation for our partnership, speak of enthusiasm and optimism for the future, and encourage those in the room to be open to the adoption of online modality."
"We succeed or fail together"
Akins says that getting cross-functional buy-in is crucial because Pearson's business model is based on deep collaboration and engagement about everything from course development to marketing, recruitment, and retention—all geared towards the best possible student experience. "When we create an OPM partnership," he explains, "we succeed or fail together. Starting with a Program Readiness Assessment and an Institution Readiness Assessment, we talk through everything and map out how to prepare for anticipated growth." 
---
---
Akins and his team initially worked with Regis faculty and key personnel to create engaging multimedia solutions and marketing collateral for the Master of Science in Nursing (MSN). With the imperative to "not be boring," Pearson course development experts helped Regis faculty translate their visions into rich online experiences, bringing faculty expertise to life in online environments that help students excel. For example, Pearson's curriculum team helped develop interactive content such as pop quizzes and videos, as well as enable synchronous (real-time) group discussions with a professor or breakout rooms with other students. Every lecture or presentation was videoed and transcribed, making them more inclusive and accessible than ever before. 
Hays was thrilled. "We quickly understood the extent to which we could improve the quality of our online courses and make them engaging, interactive, and beautiful."
How did the naysayers respond? 
"Anyone who'd heard negative propaganda about OPMs realized it wasn't true," Hays recalls. "In fact, some of the faculty felt the new online programming allowed them to be even more engaged with students than they were in the classroom."
A conversation with Kate Sutherland, Vice President of Graduate Affairs and Enrollment, Regis College. Credit: Pearson.
A conversation with Kate Sutherland, Vice President of Graduate Affairs and Enrollment, Regis College. Credit: Pearson.
Exceeding expectations at every turn 
Such anecdotal rave reviews are supported by hard data. When Regis and Pearson officially launched their pilot program in the spring of 2017, they expected a "new start" cohort of 12 students. Instead, 63 students enrolled in the MSN program—exceeding the goal by a whopping 483%. The upward trend continued, with a summer intake of 62 and a fall registration of 80. Enrollment grew so consistently that the Pearson/Regis team decided to fast-track a post-master's certificate for nurse practitioners. 
Fast forward to 2020. Overall MSN enrollment has increased by 70% over three years, from 264 total starts in 2017 to 451 in 2020. In addition to the MSN, Regis currently offers two Doctor of Nursing Practice (DNP) programs and five post-master's certificates; a Master of Health Administration (MHA); and graduate degrees in public health, social work, and applied behavior analysis. All told, approximately 1500 Regis students complete their studies entirely online. 
And those prospective students with whom Hays was determined to connect? Consider them reached. Historically, Regis College has drawn from Massachusetts and a small surrounding area. Now, the online programs enroll students from 47 states including Florida, California, and Texas. Another cohort of graduate students is living and studying abroad while serving in the military.  
Here's one more reason for Hays to be pleased: "Our graduate-level pass rate ranges from the mid-to-high 90s to 100%. It's very exciting to be addressing the nursing shortage on a national level, and it's all thanks to Pearson. They've helped us tout what we do and spread the word about our mission and our commitment to social justice. It feels like they're proud to be partners with us."
Regis College by the numbers:
3,993 total students 
1,500 enrollments and 500 alumni from nine online programs in the fields of nursing and health sciences
100% pass rate for Woman's Health Nurse Practitioner certification 
92% pass rate for the Nurse Practitioner certification exams
A pandemic strikes—and Regis is ready  
"Proud" is exactly how Lee Akins sounds when he talks about Regis's pivot to online learning as COVID-19 shuttered the traditional campus. "We immediately reached out and said, 'Let us know where we can help.' They told us, 'We're okay!' Certainly, there was a cultural shift, but the faculty and staff already had it figured out."
Hays elaborates. "When the pandemic hit, we had a very short amount of time to shift gears to all-remote learning. But our online educators reached out to help our on-ground faculty adjust. The experience created a whole new sense of solidarity amongst the faculty."
The pandemic has heightened the sense of community and commitment for the nursing students, too. Many of Regis's current and matriculated health sciences students have been working and volunteering on the frontlines of the crisis. Hays says their stories are heartwarming—and heartbreaking.
"We have undergrads, graduate students, and faculty risking their own lives, as well as the health and safety of their families, to help wherever it's needed. Nurses are the ones in the patients' rooms, holding the hands of people who are dying, holding up computers and phones for the last goodbyes."
She adds, "Our nurses have been under tremendous pressure and stress, and they're pretty tired. But that's the Regis way: excellence tempered by gentleness. It's how we do business here."
Pearson Online Learning Services by the numbers: 
Invented OPM with over 25 years experience
Built and support over 350 programs
Partner with 40+ academic institutions globally
26 partners are top U.S. News and World Report institutions
10 partners are Association of American Universities members
Although the world is far from doing business as usual, Hays and her team are using the summer months to ensure that students stay on track when they return in the fall. For graduate-level health sciences students, robust online programming is already in place. For traditional, on-ground students like freshmen, Hays hopes to offer a phased, hybrid approach that combines remote and in-person learning broken down into eight-week terms—the same schedule that the online graduate programs provide. Hays anticipates her online-savvy faculty will help in-class teachers further adapt to remote teaching, just as they did during the early days of the pandemic.
As she considers what education will look like in the months and even years ahead, Hays doesn't need psychic abilities to make this prediction: Regis's strong OPM partnership with Pearson will help the school deliver excellence even in the face of uncertainty. For his part, Lee Akins looks forward to providing all the support Regis College needs. 
"We have a vested interest in helping all our partners succeed," says Akins. "We believe in building trust through our actions."
---
This content was paid for by Pearson Online Learning Services and produced by Inside Higher Ed's sponsored content team. The editorial staff of Inside Higher Ed had no role in its preparation.