How Marymount University is Taking Diversity, Equity and Inclusion from Policy to Action

Marymount is working to make diversity a shared value that's lived by students, faculty and staff, one the administration believes will help it achieve greater unity.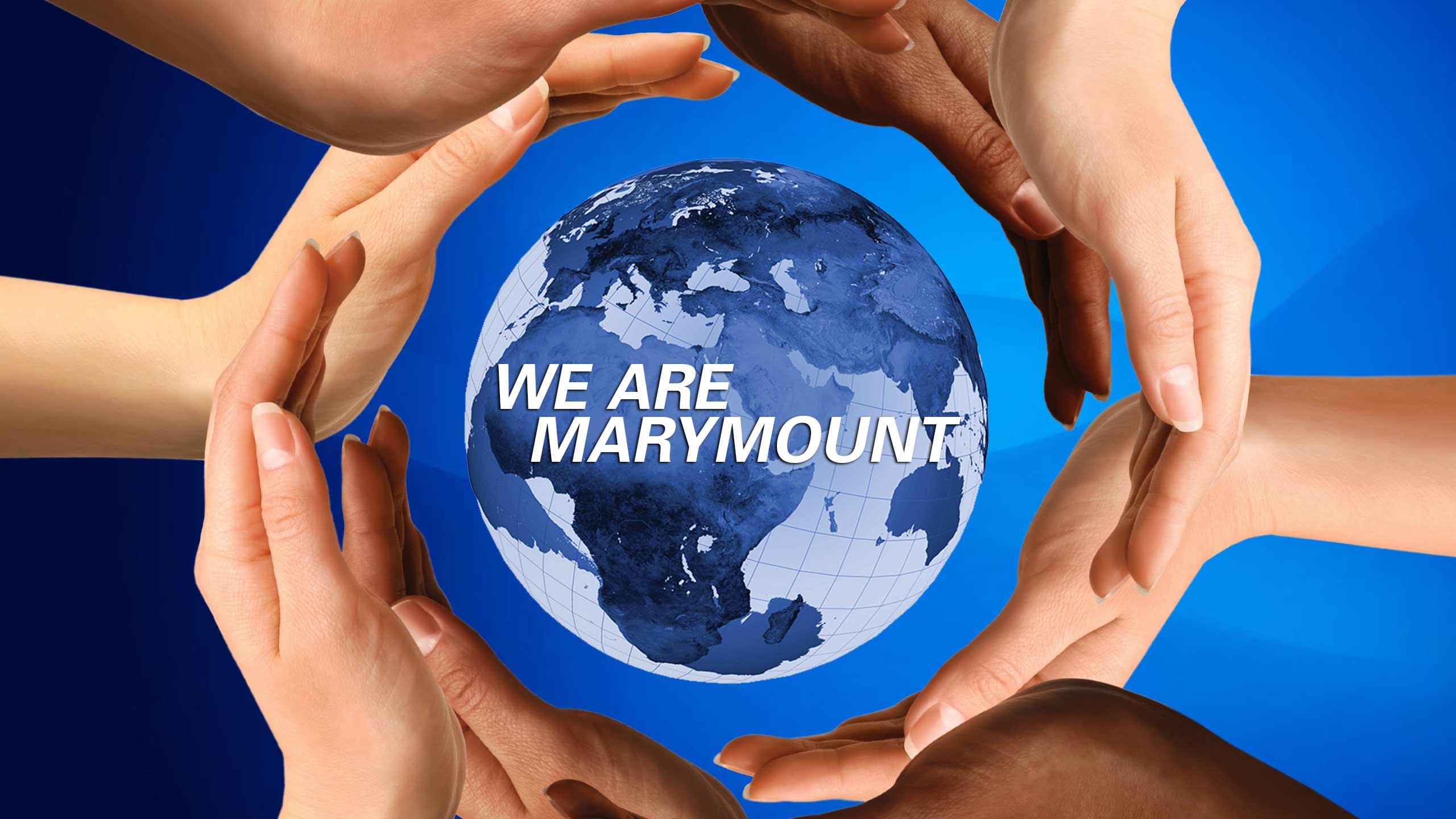 Credit all media: Marymount University
Credit all media: Marymount University
For many students of color, becoming the first in their family to attend college can bring not only the challenges of the application process and the complexities of financial aid, but also the struggles of integrating into campus life. For Ashly Trejo Mejia, who migrated from Honduras at the age of four, her status as a Dreamer—a minor protected under the Deferred Action for Childhood Arrivals (DACA) program—was an additional burden.
Yet Marymount University in Arlington, Virginia, has provided the 20-year-old sophomore biology major with both the financial support needed to attend college as well as a culture focused on diversity, equity and inclusion that's inspiring her to serve as a campus leader. After Marymount steered her to the Dream.US scholarship program, Mejia connected with a donor through her high school who is supporting her room and board.
Now, as the Vice President of the Marymount Dreamers Club, Mejia is active in the WISDOM (Women in Stem Disciplines of Marymount) club and serves as a peer mentor, and is bubbly and enthusiastic about college. "Coming to college and being around so many different people is amazing," she says. Having a built-in community of fellow Dreamer scholars, peer mentors and faculty advisors was also especially helpful in her first year. "We were all there for each other. And my advisors helped walk me through everything, like scheduling classes."
Making Diversity a Shared Value
Marymount is working to make diversity a shared value that's lived by students, faculty and staff, one the administration believes will help it achieve greater unity.  
At the helm of these efforts is Brooke Berry, Dean of Students, Equity and Inclusion. Berry, who started out as the university's Title IX coordinator, sees this work as naturally aligned with the vision of the Catholic institution's founders, the Religious of the Sacred Heart of Saint Mary.
The university is diverse and global to be sure, with students hailing from 45 states and the District of Columbia as well as 78 countries - ranking No. 1 for international students among Regional Universities in the South by U.S. News & World Report, and No. 2 for Campus Ethnic Diversity. Its president, Dr. Irma Becerra, is Cuban-American, and 25% of its undergraduate students are LatinX. Marymount was also recently recognized as the first Hispanic-Serving Institution (HSI) in the Commonwealth of Virginia, a nod to the institution's commitment to its LatinX student body.
Still, Berry noted, "Diversity can just be a number. To make it a value, we knew we needed to do a lot more to make our students feel included."
The university started with an inclusion statement that reads: "We seek to foster an inclusive community in which each person's race, ethnicity, religion, sex, gender identity, sexual orientation, veteran status, age, ability, class, national origin and immigration status are fully respected and celebrated."
It then put the words into action through its "You Belong Here!" initiative, which is bringing together a network of students, faculty and staff who understand the challenges and needs associated with discrimination and inclusion and are committed to promoting an inclusive campus.
Berry and her team also spearheaded the S.A.I.N.T.'S. Promise, a social media campaign aimed at ensuring that community members are all "Safe, Accepted, Included, Needed, Treasured and Seen."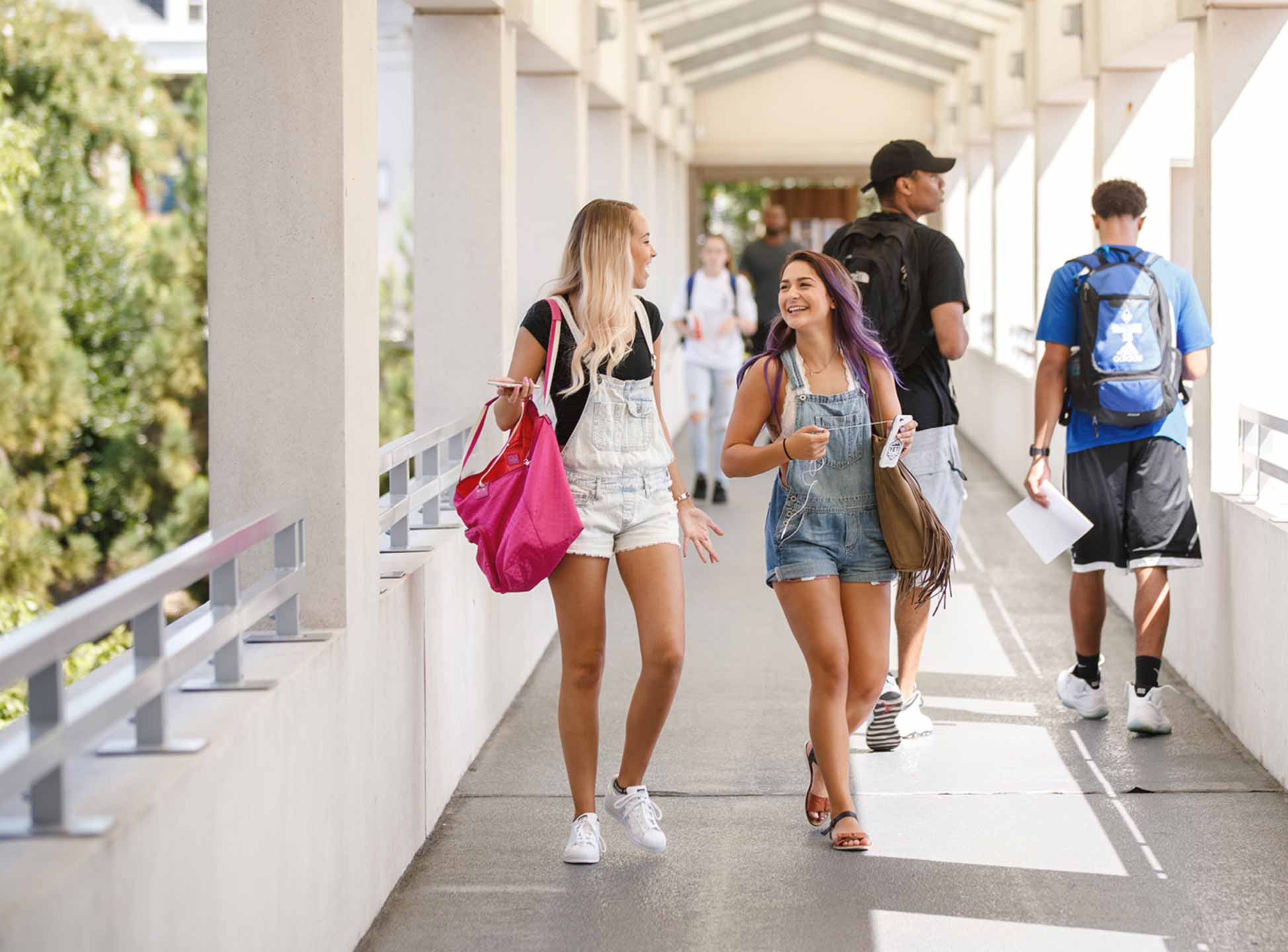 ¡Avanzamos!
To serve Marymount's robust LatinX community, ¡Avanzamos!, or Moving Forward Together, is developing campus-wide programs among departments and organizations to ensure that its focus includes issues that impact Latino student success. For example, Marymount hosted LatinX scholars to discuss intersectionality—what it means to be Black and Latino or Latino and LGBTQ+.
Student government is also taking up the mantle, recently passing resolutions calling for new courses, including classes on the history of the people of Latin America, LatinX creators and a survey of Latin American Art.
Using Physical Spaces to Strengthen Relationships
Marymount is also devoting physical space to promote inclusion and unity. The newly designed Diversity, Equity and Inclusion Center opened in January after students and alumni expressed the need for a safe place where they could come together, form a community and share individual experiences in the wake of the killing of George Floyd and other high-profile cases nationwide.
The Center, which features brightly-colored walls and inspirational quotations from icons like Maya Angelou, is open to all students, hosts events and can be used for meetings and gatherings. It serves as a physical representation of Marymount's "You Belong Here" efforts.
By bringing diversity, equity and inclusion to the fore—whether through gender-inclusive restrooms, affinity groups for faculty and staff of color, the identification of diversity and inclusion student leaders or even Juneteenth holidays—Marymount is working to live its commitment through both words and deeds. 
"Through this focus, students are conscientious about diversity on campus," Berry says. "And for many of them, it's the first opportunity they've had to interact with people from other identity groups."
"They're finding that they have more in common with people than differences. It's inspiring. It gives me a sense of what kind of leader they will be—the kind of difference that they'll make in our world. And I'm hopeful that they won't carry these kinds of prejudices and biases because they've been exposed to diversity, and they've been at a place where we celebrate everyone."
It's also a place where diverse students are clearly finding support through one another.
For sophomore Mejia, who spent her high school years both studying and working, unsure if she'd be able to attend college, the Marymount community has been "a blessing," as her community of fellow Dreamer scholars has helped her navigate collegiate life. 
"As a first-generation college student, figuring everything out for the first time, it was hard," she says. "I'm so happy I've made these friends."
She can now focus on taking the courses she will need to apply for medical school.
"My mom didn't want me to grow up thinking that just because you're undocumented, you can't be anything you want."
---
This content was paid for by Marymount University and produced by Inside Higher Ed's sponsored content team. The editorial staff of Inside Higher Ed had no role in its preparation.
---