A Move to the Cloud at a "Critical Time" in the Life of a Community College
When it realized its nearly 30-year-old software needed a major overhaul, this Pennsylvania school opted for an "intuitive" system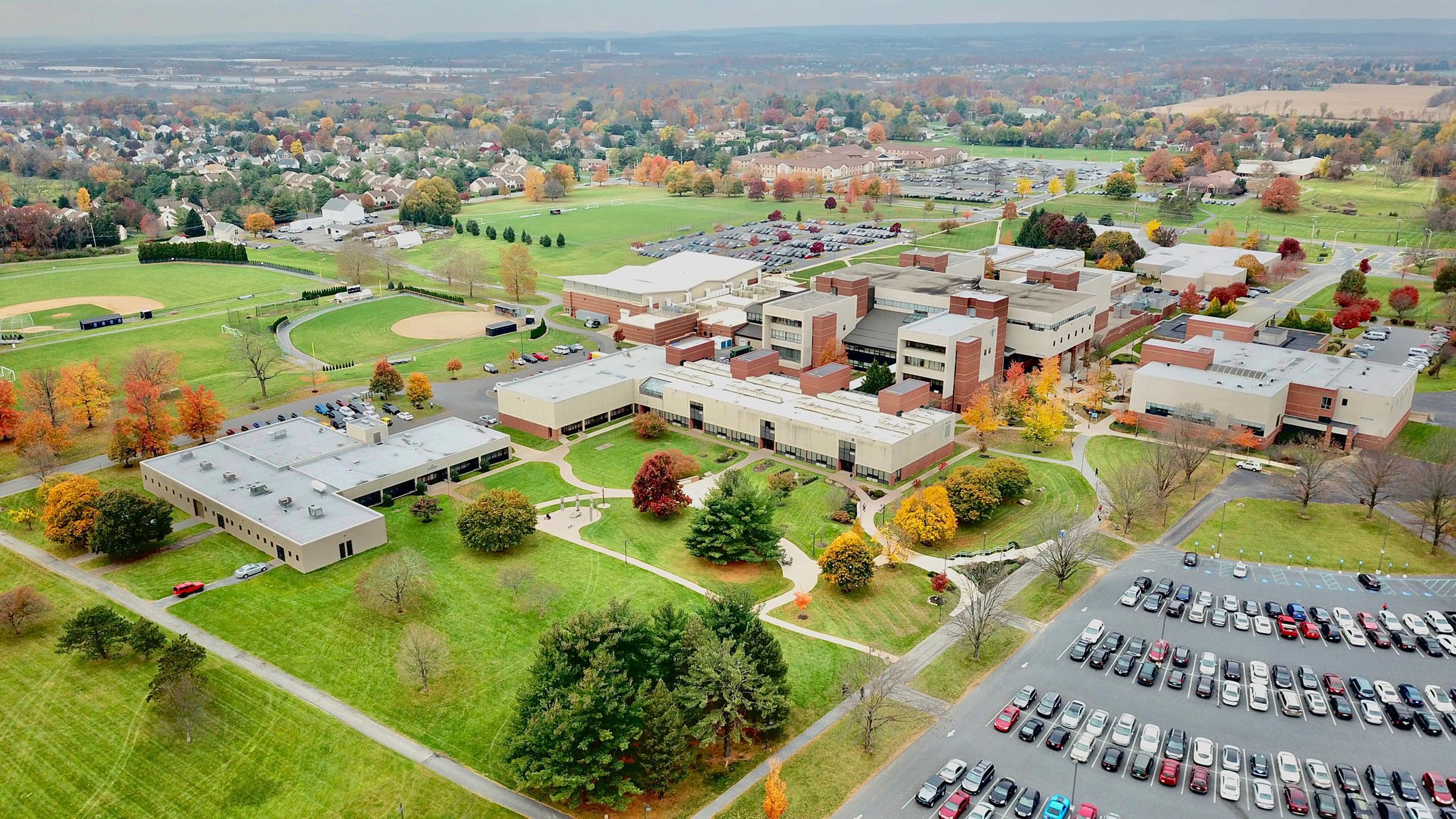 During the past 50 years, Northampton Community College has evolved into the region's largest, most diverse college. Credit all photos: NCC
During the past 50 years, Northampton Community College has evolved into the region's largest, most diverse college. Credit all photos: NCC
If you think renovating your kitchen or moving out of your house is a lot of work, consider the daunting task that recently confronted Northampton Community College, in Bethlehem, PA. 
Like most community colleges, Northampton is an ecosystem of mind-boggling complexity. It serves a wildly diverse population, from dual-enrollment high schoolers to job-juggling adults to international students. These learners want flexibility—in how they take classes and pay tuition, among other things—as they pursue a vast array of associate degrees, certificates and specialized diplomas in subjects ranging from philosophy to welding to funeral science. The school also manages multiple campuses and satellite sites and offers various residential experiences, from on-campus housing to study abroad opportunities.
It's no surprise, then, that its nearly 30-year-old on-premises enterprise resource planning (ERP) software was a monument to customization; at its peak it supported more than 60 supplementary systems. Software updates typically required taking the whole apparatus offline for two to three days. "We spent a lot of time keeping the trains running," says Dr. Deborah Noble Burak, Northampton's Associate VP and Chief Information Officer. 
With new regulations and reporting requirements mounting, Northampton realized its system needed more than an update—it needed a major overhaul. After an intensive year-long RFP process launched in 2016, Northampton decided to stake its future in the cloud with Workday, a leading provider of cloud enterprise solutions for finance, HR, planning and student services. "By having a mobile, secure, cloud-based tool, we can accomplish a lot of what we need to do even without being at our desks," says Burak.

If anyone is an expert in this arena, it's Burak. Her own doctoral dissertation—which she completed at a community college—explores the role and impact of ERP systems in supporting institutional operations at a community college. I recently spoke with her about how that remote functionality saved her staff from payroll disaster during COVID-19; what to expect once their Workday Student information system rolls out this fall; and why changing ERPs after several decades is a lot like moving out of your home. 
What stood out most when you were considering your software options?
Workday met our need for a system that centers on the user experience while providing mobile capabilities, security and embedded tools to help us analyze and get insights from our data. But it wasn't just a system; it was a whole package of services, like continual automatic updates and improvements. I really liked a concept they call 'Workday community,' which provides access to resources for all customers. That's where you can ask questions, look up information, and share solutions.
I've worked in higher education for 25 years, and I supported, managed, and audited ERP systems in industry and public accounting for 15 years prior to that. This system is different. It works like other portal systems people use on the internet, such as banking: When you deposit a check, you no longer have to stand in line and deal with the teller. Instead you snap a picture of your check, upload it to your phone, and it's in your account. This system mirrors how we operate online in other parts of our lives. It's intuitive; you don't need a manual with all the steps spelled out.
Has it made you better able to respond to the COVID-19 crisis?
Our finance team has said that if we didn't have the new system in place, we couldn't have worked through COVID-19 the way we did. Our legacy system was not designed to be used easily from off-campus. It would have been a challenge to get people paid or reimbursed with the prior clunky, manual system, and we would have had to figure out a way to get on campus to use it. 
Other areas, such as bank reconciliations, credit card and expense report review, purchase order processing, time processing, and human resource paperwork were handled effectively off-campus. When the pandemic hit, timesheets could be submitted and processed remotely, for example. We didn't need paper receipts to process things like expense reports. Now you can take a picture of the receipt and submit it with your phone. It all gets processed seamlessly and remotely. And our monthly closings and fiscal year-end audit were conducted 100% remotely, without delay, and conducted as if we were on campus.  We learned this wasn't the case for some schools with different systems.
"We partnered with Workday because they offered a compelling vision about the future of integrated institutional systems. We are looking forward to the upcoming launch of our student system, with Workday's tools to support our planning, services, and student success initiatives at a critical time in the life of our college."
What will your enrollees be able to do with Workday Student?
We've implemented the HR, payroll and finance pieces of our new system, and our first rollout of Workday Student will be this fall, when we go live with our student application. In our current system, when a student submits one of five different online applications, it sits there until the office staff processes it manually. With this rollout, we'll be consolidating into one application, and applicants will be admitted immediately. The second phase is scheduled for the spring, to get us ready for registration for the fall '21 semester.
With the new system, students' self-service and flexibility will be enhanced by mobile capabilities and 24/7 availability. They'll be able to easily submit important documents—such as proof of residency and unofficial transcripts—by taking a picture in a secure way. I also like that there's an inbox. You log in and there are things for you to do; there are notifications and reminders and steps to take in order to, say, prepare for registration. Right now we communicate all that through multiple emails. 
One of those steps will be to connect with your advisor—we call them 'success navigators'—to check on your progress and keep you on track with your degree progression, whether it's to get a degree or transfer to another school when you finish. The system will handle the transfer pieces, too.
Students will also be able to see their academic progress through dashboards. It's not just a report with a listing of classes; it also shows you a picture of what percentage you've completed and how much further you need to go before you complete your degree or certificate.
How are you planning to use the data analytics tools in Workday Prism?
We'll start that in the fall as well; we are really looking forward to using it to marry data. Let's say students go to the learning center for tutoring appointments. We can capture that and bring it into the system. With Prism, we can match up that data with students' academic information to give us insights into student success—i.e. 'these students went to the tutoring center, and here's how they're doing in their program of study.'  It will allow us to see which services are helping students succeed in their programs, and also how they're helping.
Now that staff don't have to spend so much time processing paper and keeping the trains running, how are they using their new found time?
In the benefits area, for example, they're introducing more employee programs around wellness and education and sending updates on healthcare and other benefit options. And when Workday Student gets rolling, we'll be able to do a lot more outreach and engagement. 
When the pandemic hit, we had a telephone campaign to reach out to students across the college. Folks were calling students to check in and ask, 'How are you doing? Do you need technology? We have Chromebooks!' With the new system, we'll be able to do that and undertake other kinds of engagement instantaneously through the app. There's also a lot of assessment work that goes on. With our new tools, we'll have insights into the data much more quickly. That will help with our planning.
Do you have any advice for other community colleges thinking of moving to the cloud?
When it comes to getting your data and information ready to move, you can never prepare enough. It's like moving homes after living in a house for 30 years—and realizing everything's in the basement. You have to open up each box and decide: Is this making the move? If so, does it need to be cleaned up first? Whenever you've been anywhere for a long time, there's a comfort, there's a predictability. But you really have to think through what you need. Put yourself in the shoes of the employee or the student, and get ready to think about why you're doing things a certain way and whether you should continue doing it that way, going into the future.
---
This content was paid for by Workday and produced by Inside Higher Ed's sponsored content team. The editorial staff of Inside Higher Ed had no role in its preparation.