New York Tech Reopens with an Eye on Long-Term Sustainability
From pop-up parklets to new curriculum, the university is addressing short-term challenges while making innovative plans for the future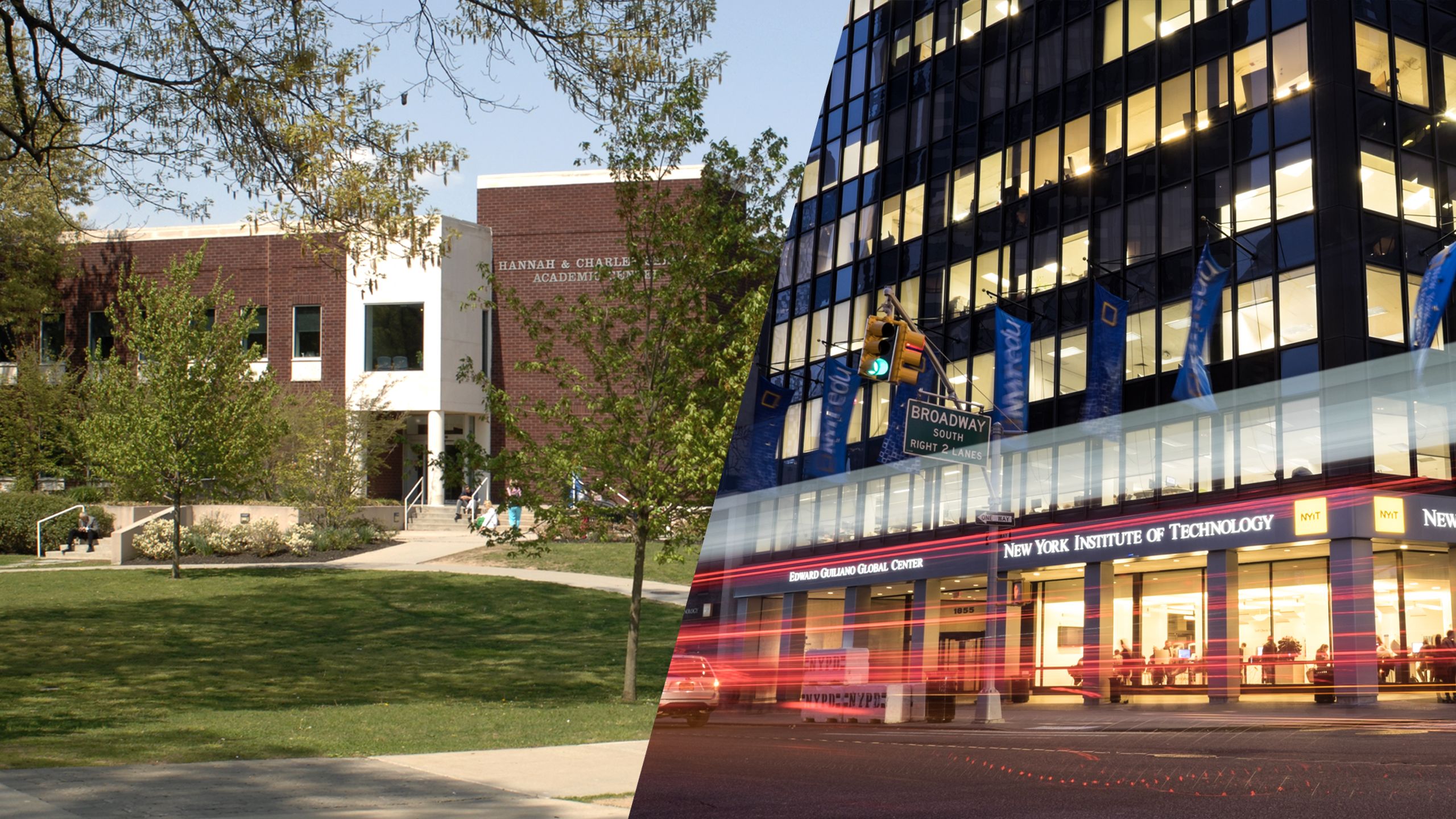 New York Tech's locations in suburban Long Island (left) and New York City required distinct approaches for welcoming students to campus in the fall semester. Credit: Tony Ponds/Don Hamerman
New York Tech's locations in suburban Long Island (left) and New York City required distinct approaches for welcoming students to campus in the fall semester. Credit: Tony Ponds/Don Hamerman
If Suzanne Musho were to complain about having whiplash, no one would blame her. In March, Musho was just a few months into her job as the chief architect and vice president for capital planning and facilities management at New York Institute of Technology when the pandemic brought the university—and life as we know it—to a screeching halt. So instead of designing and managing two large capital projects for the STEM-focused university, Musho abruptly shifted her focus to a more urgent mission: helping to create and implement a safe, comprehensive reopening strategy for September, when thousands of students would seek to return to the campuses on Long Island and in New York City.
Tackling challenges for today—and tomorrow
The sudden pivot may have been jarring, but complaining isn't Musho's style. Instead, she joined New York Tech's reopening Executive Planning Committee, meeting regularly for months with the university's chief medical director Brian Harper, and the dean of the college of osteopathic medicine, Jerry Balentine. "I interviewed faculty and staff across every department. I was still new to New York Tech," Musho recalls with a laugh. "It was a great way for me to meet a lot of people fast!"
She also became the newest member of the President's Council, which has been developing a forward-thinking long-term master plan to help New York Tech thrive in COVID-19 times and far beyond. "We're preparing for the future at a time when the present is extremely present," says Musho. "The question we keep asking is, 'What can we be?'"
To answer that burning question and countless others, Musho and her colleagues have been doggedly pondering, probing, and puzzling out problems until they're solved. Thanks to this collaborative, often-boundary-testing effort, the university now has a few detailed road maps to follow. Two reopening plans (one for New York City and the other for Long Island) address the short-term challenges of bringing students and educators back to the campuses this fall. The master plan expands university partnerships and addresses long-term issues like sustainability and climate change. Accomplishing this much in the midst of a pandemic is impressive, and it's what you might expect from an institution that prides itself on being a home for "Makers, Doers, Inventors, and Innovators."  
Since the first reported outbreak of COVID-19 in China in early 2020, President Hank Foley and other leaders at New York Tech had been tracking the spread of the coronavirus. As soon as the pandemic closed campuses in March, Foley tasked Musho and her team with figuring out how to safely get New York Tech educators and students back to the business of learning in the fall while following all of the new guidelines imposed by local, state, and federal agencies. 
After nearly six months of intensive work, the New York Tech community kicked off its hybrid fall experience on September 8th. Here's what's new and what will continue to roll during the semester and beyond.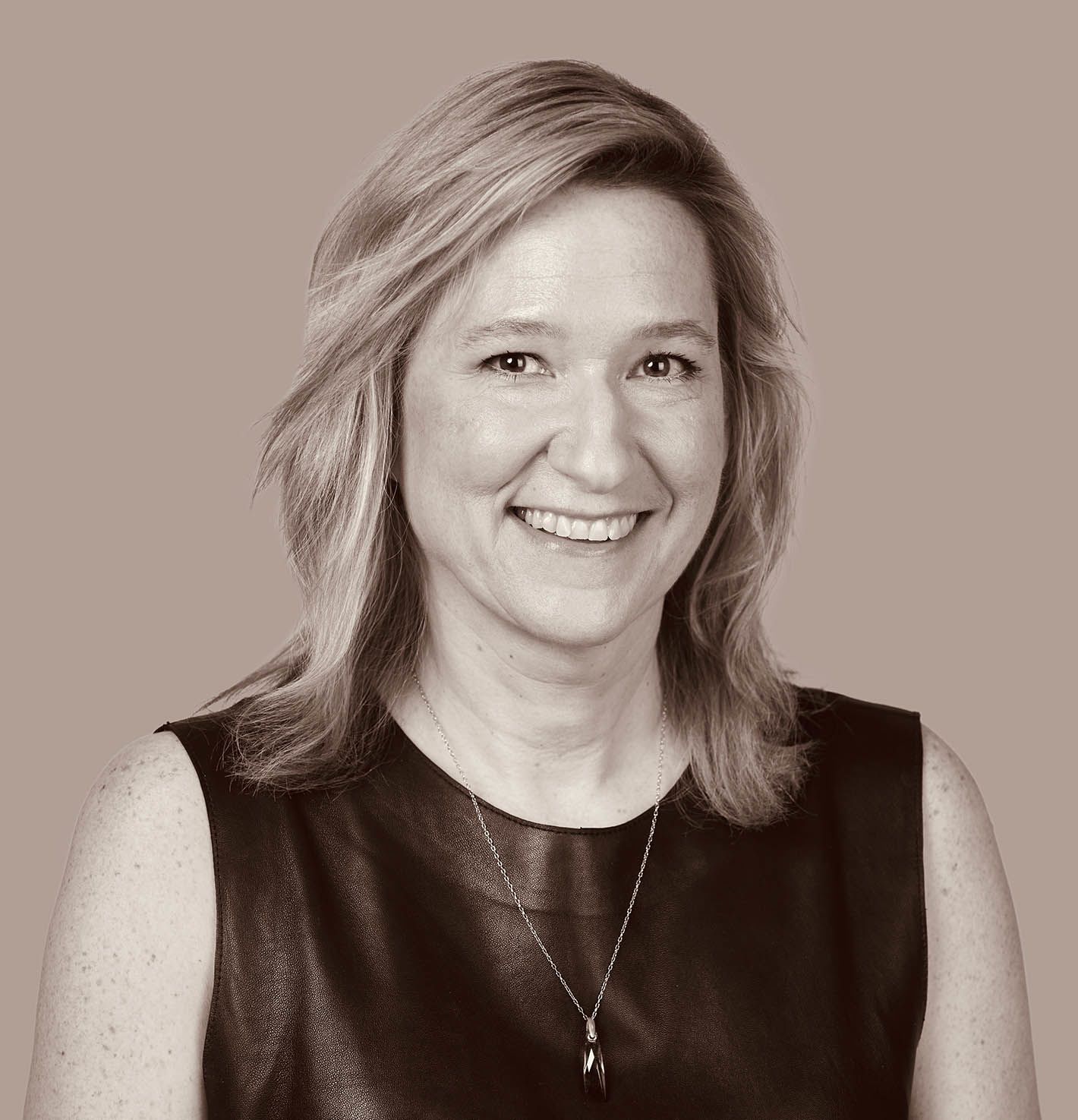 Multiple physical infrastructure measures that put safety first 
"Early on in the pandemic, we decided to follow health and safety recommendations laid out by the American Society of Heating, Refrigerating, and Air-Conditioning Engineers (ASHRAE)," Musho explains. "We discovered that good practices for COVID-19 are good practices in general." Example? Investing in top-notch ventilation equipment to optimize air circulation. Guided by ASHRAE's commercial-grade standards, New York Tech has installed high-density MERV 13 level air filters in the campus buildings on the Long Island campus and in the New York City campus's  three classroom buildings. (Hospitals use MERV 14 filters.) 
Campus bathrooms were another touchpoint—literally—for equipment upgrades. "We had to outfit the restrooms so there's as little contact as possible," says Musho. That meant installing automated flushes, faucets, and paper towel dispensers, as well as closing individual stalls to ensure physical distancing. In addition to frequent manual disinfecting, some of the bathrooms also have sanitizing UV lights.
Did Musho ever expect to become an expert on pandemic bathroom protocols? She laughs again. "I didn't," she admits. "But everyone has to use the restroom, so our job is to help people feel as safe as possible."
As students and faculty returned to campus, they've activated a new health-screening app via the university portal where they self-report their temperature and answer three state-mandated screening questions on a daily basis. "We're no longer in a time when we 'soldier through' when we feel sick," says Suzanne Musho. "If you're feeling under the weather, stay home."
Leading the Way
New York Tech's extensive reopening plans, which include a four-point LEAD strategy with an integrated emphasis on health and communication, outline:
Layout requirements for campus entry, including health screening and the physical layout of indoor and outdoor space
Equipment adjustments such as hands-free operations in restrooms and mechanics for air quality and filtration
Academic considerations to support a blended educational environment
Disinfection strategies including sprays, UV light, and electrostatic cleaners
Outdoor engagement at two very different campuses 
In many ways, New York Tech's two New York campuses couldn't be more different. On Long Island, more than two dozen buildings are nestled amid 260 protected woodland acres. In New York City, the campus perimeter abuts the iconic Lincoln Center and sits across the street from Central Park. Musho says the pandemic has crystalized humanity's reliance on the natural environment for physical, emotional, and mental health. "At both locations, we're doing anything we can to help people be outdoors." 
When students and faculty return to the Long Island campus, they'll have myriad options for safely gathering at outdoor "pop-up parklets" featuring planters, seating, tables, and umbrellas for shade. Expanded WiFi and portable A/V units mean that when the weather cooperates, faculty can hold classes outside. Discussions about adding a scooter or bike program for car-free campus travel are underway, too. 
In New York City, students will get a map that highlights nearby outdoor space for studying, meeting a friend, or even attending their New York Tech class online. "We'd love there to be roof gardens in the future," says Musho. 
Sustainability: A short-term and long-term priority
All these efforts are designed to enrich the overall New York Tech experience in COVID-19 times. But that's just the beginning. "In the big picture, we're interested in decreasing our use of fossil fuels, using less artificial lighting, increasing our use of solar energy, and engaging more in the outdoors," Musho explains. This fall, to ensure its mechanical systems are as efficient as possible, the university will install meters that assess the amount of energy being used. The data gathered will assist the university in developing a profile of their energy usage and ways to reduce it.
Another sustainability initiative relates to the 300,000-gallon wastewater treatment plant on the Long Island campus. Built for New York Tech in 1963 and updated in 1996, the plant treats the majority of the campus's sanitary water. The future expansion of the plant will allow the university to re-use water for irrigation, among other things, representing a huge step forward in water conservation.
With such a rich resource so close at hand, students and faculty from the  Environmental Technology and Sustainability department and the Biological and Chemical Sciences department are able to use the treatment plant as an extension of their labs, studying everything from how to remove pharmaceuticals from the water to conducting COVID-19 testing on wastewater. A future curriculum proposal related to the water treatment plant expands the current M.S. in Environmental Technology and Sustainability degree program with a degree in Occupational Health and Safety Engineering and an in-person elective offered at the plant and the bioengineering lab.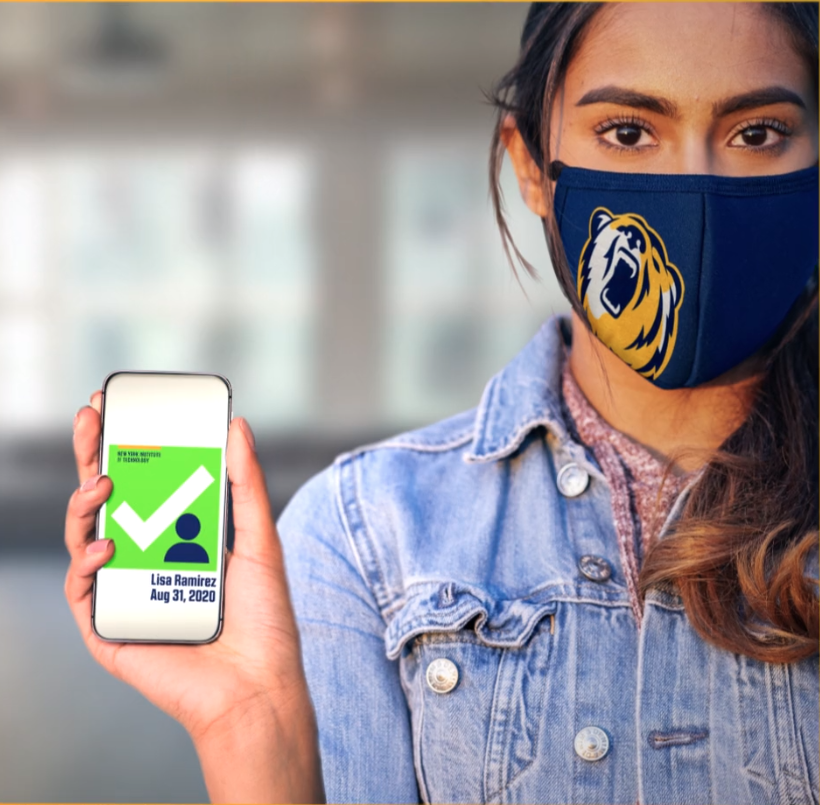 Forging partnerships, building community
Musho and her colleagues have spent the past few months turning many lofty ideas into rock-solid reality. One of the keys to their success, she says, is partnerships. 
"We've worked with some incredible partners in our mission to get New York Tech ready for the fall and the future. The list includes the experts at BuroHappold Consulting Engineers and the landscape architects at Reed Hilderbrand; the architects at Studio Gang and Napach Design Group; and the sustainability consultants at AtelierTen. These professionals and others, including commercial designers Suzanne Tick, Tarkett, and Ramsa, have helped us bring a new focus to health, wellness, and sustainability on our campuses.There's so much energy in our conversations, and it feels like our partners have become invested in our school and our mission."
Musho is still in the early days of her New York Tech career, but she's already witnessed that magical amalgam of creativity, innovation, and collaboration more times than she can count. She recalls a particularly memorable experience at the outset of the pandemic when local hospitals faced a shortage of personal protective equipment (PPE). 
"I was fielding messages from all these different departments about using 3D printers to make face shields. Everyone wanted to do something to help, so I said, 'Let's all talk.'" In short order, students, professors, and deans were working together to design, print, and distribute thousands of shields.
"I am so impressed by their resourcefulness," says Musho. "At other universities, people say, 'I need X to do Y.' At New York Tech, it's simply, 'Let's figure out how to do this.' People reach out, rely on each other, and help each other. That attitude is what sets New York Tech apart," she adds. "This energy is a big reason why I came to this university in the first place."
---
This content was paid for by New York Institute of Technology and produced by Inside Higher Ed's sponsored content team.
The editorial staff of Inside Higher Ed had no role in its preparation.
---