Preparing students for
post-pandemic success

Three ways universities can help students stand out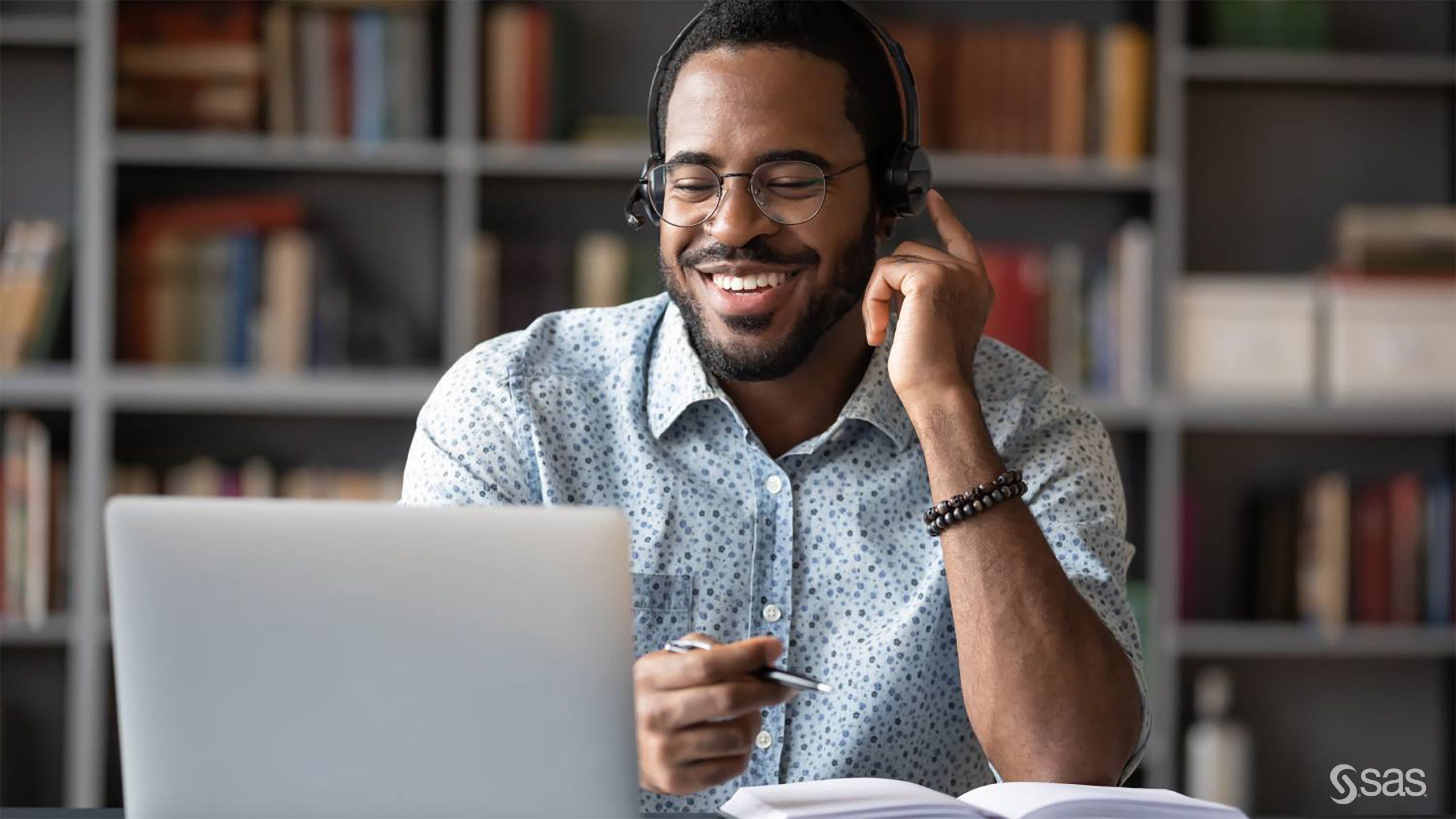 When COVID-19 hit last year, students who were just months from graduation faced uncertainty not only about their studies but also their prospects in an uncertain labor market. While some optimists hoped things would turn around by summer, the pandemic has continued to ravage communities and the economy. Still, there's reason for optimism for students entering the workforce this summer, especially for those pursuing degrees with programs that closely track trends and needs of industry. Universities can help their students become more competitive and enhance their own degree offerings in the following ways.
Ensure students' skills are aligned with trends in the labor market
The pandemic has had an uneven impact across the economy, both in terms of sector and geography. Travel, tourism, mining, transportation and employment services have suffered, while certain professional services, information technology, and non-store retail have held up. Likewise, geography has played a pivotal role, with tourism-dependent cities like Las Vegas and Orlando lagging knowledge-based locations like Washington, DC.
To understand movement within the labor market, professors like Uzma Raja, the Gayle Parks Forehand Professor in Business Analytics at Auburn University's Harbert College of Business, uses a variety of techniques. By mining texts and scraping data, Raja is able to examine job postings and message boards to determine which skills are most in demand.
Raja, who is also the Chair of the Department of Systems and Technology, also stresses the value of a network of industry colleagues. "Our stakeholders are critical," she says, "Our industry advisory board members are the ones who end up recruiting our students." Auburn stays in contact with partners like Regions Financial Corporation and Blue Cross Blue Shield to identify possible gaps in the curriculum. "We have to keep our curriculum flexible, but it cannot be so fluid that we don't have any core," she explains. "We almost have a product approach when preparing these students."
The Harbert College of Business also has program champions—full-time employees tasked with managing student placement, internships and recruiter relationships. "If the students we are producing are lacking in some skills, we get immediate feedback through our external network and can make the needed changes to rectify any issues."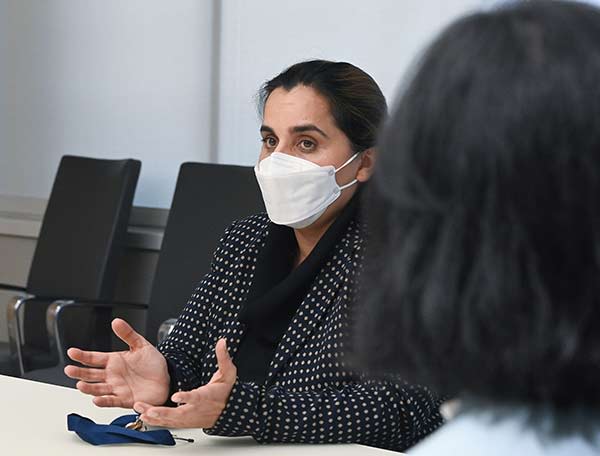 Require real-world experience to graduate
Students who graduate with industry experience are far more competitive in the job market, and programs like those at Auburn and Purdue University require capstones or practicum courses for degree completion. Matthew Lanham, Clinical Assistant Professor of Management at Purdue's Krannert School of Management assembles teams of students to work on specific problems for companies in Industry Practicum courses.  
Students take on the role of consultants, gaining experience and providing insights and strategies to solve specific problems, while Purdue faculty go behind the scenes as Data Scientists and Project Managers. As the Academic Director of the Masters in Science in Business Analytics & Information Management (BAIM) program, a joint program with SAS, he teaches data mining and predictive analytics as well as leads Industry Practicum courses. "This last year 94% of our graduates believed they had the knowledge, skills, abilities and evidence to showcase to employers to get where they wanted to go professionally after graduation," he said, adding, "And 100% of our partners said they wanted to collaborate with us again."
Raja explains that her students, by working with messy, ambiguous problems, are more prepared for real-world challenges, and not only in terms of technical skill development. "It's difficult to teach critical thinking and how to handle team dynamics." In capstone courses they learn how to manage teams, present to stakeholders and even what to do with uncooperative colleagues. "It's a glimpse into the real world."
Offer certifications and stackable credentials
For many tech professionals, both degrees and certifications are critical for employment. Lanham thinks certifications directly from companies like SAS can provide students with an edge. They "provide hiring teams a base level expectation of what a candidate can do," he explains. "All candidates will list they know certain language or software on their resume. So aside from reviewing their previous project work, having evidence of their abilities via a certification helps."
Given the hundreds of industry certifications available, it could be difficult for students—and faculty—to prioritize the certifications most critical for employment. Lanham recommends students choose one or two they feel best match the role they plan to apply for after graduation. He notes that SQL is still the top language employers use when testing students graduating from Purdue's Business Analytics & Information Management Program. His students most commonly pass the Oracle Database Certified Associate SQL and SAS Certified Specialist: BASE Programming Using SAS 9.4 certifications.
Auburn offers stackable credentials for students in their graduate programs. Even their undergraduates request opportunities to sit for certifications, often after completing internships. Raja explains students there can take advantage of directed study hours, during which they work with a subject matter expert on faculty on a customized experience. For example, students interested in pursuing careers at major accounting firms may work on IT audit certification. "We are successful when students come back and tell us what they need," she says. 
Opportunities for graduates in the coming months
While the beginning of the pandemic was a shock to everyone, Raja has seen some stabilization in recent months. Faculty have become more comfortable teaching online and industry partners have developed virtual protocols for interns. The boom in videoconferencing is also helping Auburn expand its reach to new industry partners who may not have previously wanted to make the drive from larger cities like Atlanta. "Now they just zoom into the classroom."
And instead of seeing a decline in hiring, Raja says demand is increasing. Beyond that, because her students have experienced virtual work and learning, they're ready to enter a remote corporate environment. "We're very fortunate that we're in a discipline where remote work is not frowned upon," she says.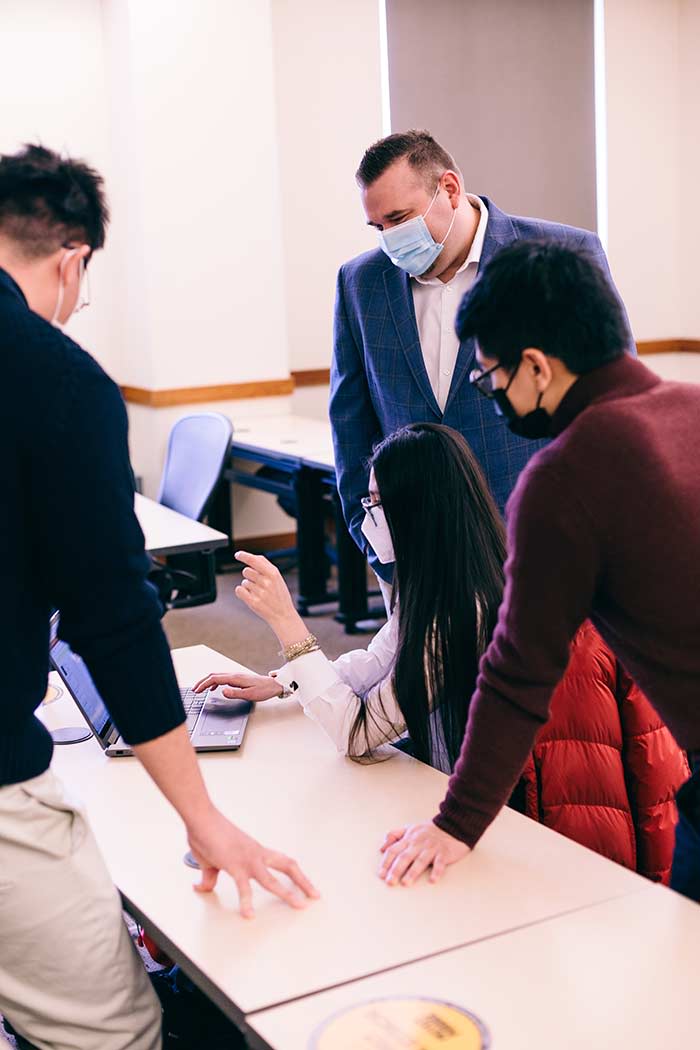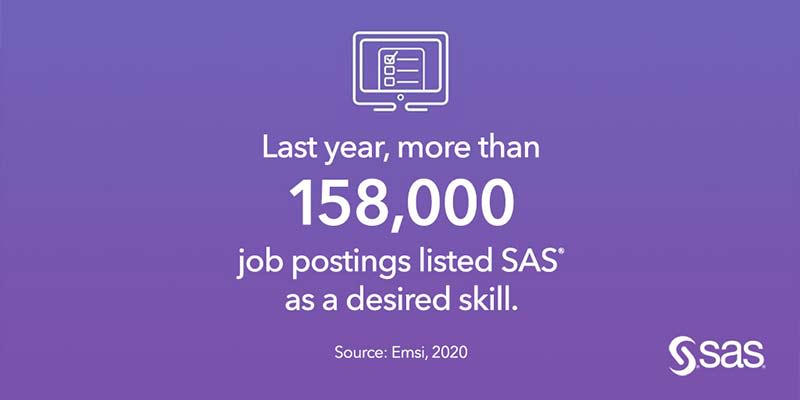 Advice on developing and growing analytics-based programs
Both Lanham and Raja agree that programs that combine rigorous coursework with engaging practical experience require a special kind of nurturing.
For Lanham, growing his network of industry colleagues required both a good bit of outreach to Purdue and faculty alumni associations, LinkedIn mining and cold calling. "A few years ago, maybe 5% bothered to respond," he said. "But those 5% have made all the difference." Showcasing students' projects at professional conferences like INFORMS Business Analytics, Open Data Science Conference, the SAS Global Forum and others has helped them further spread the word. "It gets a lot easier to start new engagements when you can show them what you have done previously."
Raja notes that the analytics ecosystem is so vast that there's plenty of room for well-designed programs to thrive. "Putting together a strong team of faculty, developing a curriculum with the understanding that it will need continuous improvement, having the right industry partners and exposing students to real-life projects are the keys to a successful, analytics-centered program." Rigorous coursework combined with engaging experience outside the classroom helps "produce students who are ready to hit the ground running on day one."
---
This content is sponsored and written by SAS. The editorial staff of Inside Higher Ed had no role in its preparation.
---