This University Is Changing the Face of Higher Ed in China
The booming hi tech city of Shenzhen financed its own world class university. A decade later, the school is thriving, attracting international talent—and breaking from tradition.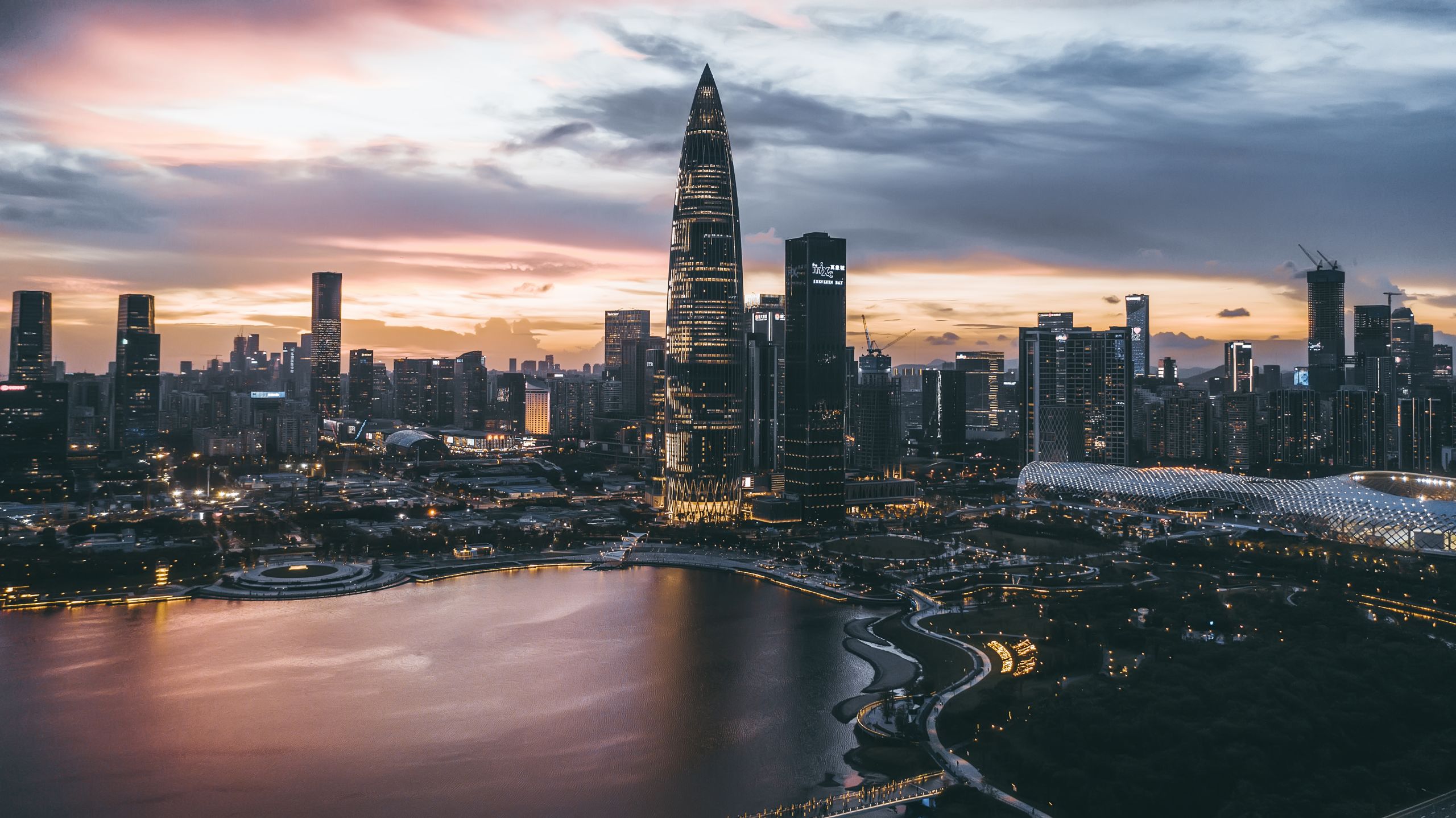 SUSTech is rooted in the city of Shenzhen, one of Asia's most innovative and vibrant tech centers. Credit all images: SUSTech.
SUSTech is rooted in the city of Shenzhen, one of Asia's most innovative and vibrant tech centers. Credit all images: SUSTech.
Before he founded a pioneering environmental engineering school there, Professor Zheng Chunmiao had never set foot in Shenzhen, located in China's southern Guangdong province. As a result, he didn't witness the explosive growth of the city's designated "Special Economic Zone," as it ballooned in population from nearly 60,000 to 13 million over the past four decades and became home to more than 70,000 tech companies. 
Since launching the School of Environmental Science and Engineering at the city's Southern University of Science and Technology (SUSTech) in 2015, Zheng has experienced his own version of the "Shenzhen speed" that fueled the area's rapid growth. "Everyone here is very busy, because there are so many resources and opportunities," says Zheng, now the university's Vice Provost for Global Strategies. "I think my five years at SUSTech may be like 10 years at other places. Sometimes it's exhausting, but it's also fulfilling because here you can create something very quickly."
When Shenzhen's leaders realized that the city lacked something all other wealthy, international metropolises had—a world-class university—they founded SUSTech in 2010. The school represented a stark departure from traditional, large, state-run Chinese universities. Modeled on certain international universities, SUSTech emphasizes research, entrepreneurship and internationalism. And rather than rely on the beneficence of the Ministry of Education, it is funded entirely by the city of Shenzhen. The school has been breathtakingly swift in achieving key milestones: acquiring PhD accreditation (in just seven years instead of the usual 20-plus); climbing up several important global academic rankings; and building housing, research and teaching facilities, which have popped up on the Nanshan District campus like mushrooms after a rainstorm.
Zheng himself is a leading expert in groundwater pollution and, like most of his faculty colleagues, has extensive international experience. He earned his PhD in geoscience from the University of Wisconsin–Madison, and taught at the University of Alabama, where he became the Crimson Tide football fan he remains today. I recently spoke with him about the story behind SUSTech's phenomenal rise, including how the university has encouraged entrepreneurship and inspired educational reform in China. Zheng also let me know exactly which American institution SUSTech is modeled after.
What inspired you to join SUSTech in 2015?
I got to know current SUSTech president Shiyi Chen when I took a part-time post as a researcher at Peking University's college of engineering, which Chen had started and which quickly became one of the best engineering schools in China. When he took over at SUSTech in 2015, he asked me to start the school of environmental science and engineering. I immediately accepted because I knew he could do great things at SUSTech, and it was an exciting opportunity for me to create something new.
What distinguishes SUSTech from other Chinese universities?
We have very high quality faculty and we really embrace internationalism. English is our instructional language, and we have tenure tracks and a board of regents governance system like colleges in the US. Seventy percent of the faculty have studied or worked overseas; 28% have a foreign passport. We have an international advisory council of 17 world-leading university presidents, and among our many international partnerships we have a joint research education center with MIT and a joint medical school with King's College London. One of our goals is for all our undergraduate students to have at least one opportunity to study abroad. Also, we are small: we have only 4,000 undergraduates and a faculty-to-student ratio of one-to-ten or less. 
A very important distinction is the support we get from the government of Shenzhen. All of our direct financial support, aside from national grants, comes from the city. In exchange, the city encourages us to apply some time—through city-funded institutes that many professors participate in—to help the city solve some real problems in information technology, manufacturing, environmental protection, intellectual property and other areas. Also, we manage several affiliated hospitals for the city.
I think SUSTech is possible only because we are located in Shenzhen, the so-called Silicon Valley of China, with a lot of high-tech companies and an atmosphere of innovation. Today SUSTech is considered a leading example of this type of small, high-quality, local-government-supported research university in China.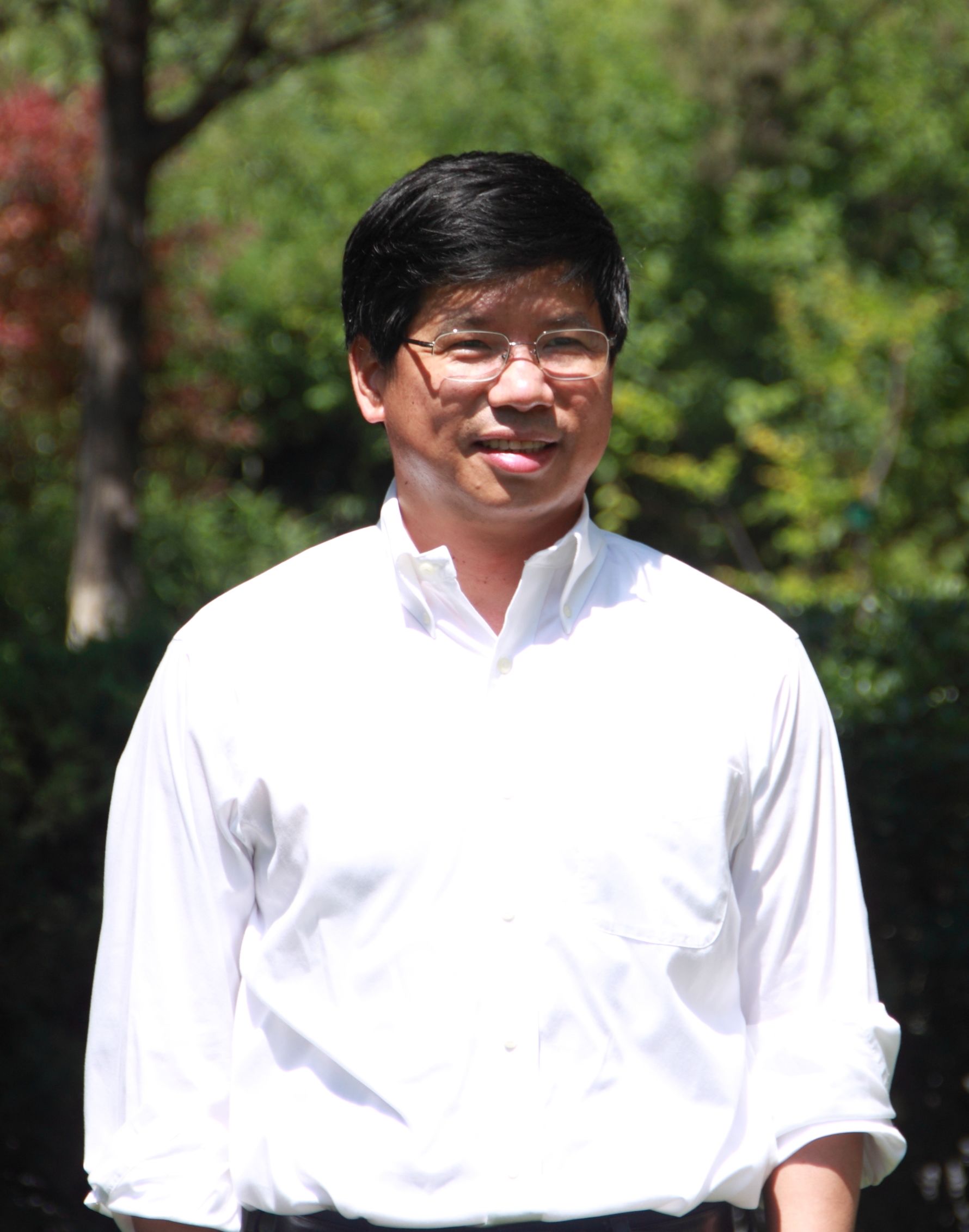 "I think SUSTech is possible only because we are located in Shenzhen, the so-called Silicon Valley of China, with a lot of high-tech companies and an atmosphere of innovation."  
— Zheng Chunmiao, Chair Professor and Vice Provost of Global Strategies, SUSTech

SUSTech celebrates its 10-year anniversary in December, 2020.
SUSTech celebrates its 10-year anniversary in December, 2020.
How has SUSTech pushed educational reform in China?
We have innovated several things that are really changing the landscape of education in China. In the Chinese system, there is one uniform national exam, and college entrance has traditionally been completely based on this score. I took this exam many, many years ago. It's still the same. 
SUSTech has developed what is called a six-three-one model for admission. You still have to take the national exam, but it only counts for 60% of the assessment. Another 30% is from SUSTech's own assessments, including an interview. And the final 10% is based on high school performance. Now, quite a few universities are adopting this model. We've also adopted a liberal arts approach to education. After two years of general education, students declare a major. It's called two-plus-two. We thought that some students waited a bit too long to declare their majors, so we added another option: one-plus-three. I think this is still unique in China, but people are recognizing that this approach may be the way of the future.
Did another school serve as a model for SUSTech?
SUSTech's first president, Zhu Qingshi, said that our model should be Caltech: very small, very elite, very high level. But President Chen says our model should be Stanford. So there's been a very clear transformation from this very elite, very small, very top-level institution to a much more comprehensive and more dynamic entrepreneurship-focused place in the Stanford mold. SUSTech wants to do world-class research, but at the same time, we need to help Shenzhen and its surrounding Greater Bay Area and beyond with industrial development and meeting the needs of society, much like Stanford's relationship with Silicon Valley.
When President Chen says we should be more like Stanford, that includes being a tech incubator. We want to do first-class research but at the same time we want to create companies. Thus, faculty members can have one day a week to consult or work on their own companies. That may be unique in China. As a professor at SUSTech, when you create your company or property, 70% of it belongs to you and 30% goes to the university. That's very generous. Of the roughly 50 startups that have come out of SUSTech so far, there are currently 17 operational, faculty-led companies.
Learn More About SUSTech's Global Collaborative Initiatives
How was SUSTech able to grow and thrive so quickly?
The funding from Shenzhen is an important part of it. The university leadership had the vision to bring in the highest quality faculty possible and offer excellent salary and benefit packages. The location of Shenzhen is attractive for a lot of faculty. It's just 15 minutes to Hong Kong by high-speed rail.
But there were a lot of challenges to growth. Being a new university, we did not have a reputation and, for a while, we did not have a PhD program. People didn't know much about us. Chinese students want to go to big-name, prestigious universities. It was very hard to convince them to come to SUSTech. We tried to overcome the difficulties one by one. Before the Ministry of Education approved our PhD programs in 2018, we started joint PhD programs with universities overseas. To convince students to give us a try, all faculty members went to high schools to sell kids on the advantages of SUSTech and Shenzhen. We worked hard at recruiting, because without great students, what are we?
What are the benefits to researchers at SUSTech?
With our resources, we have excellent research facilities and we can hire a lot of research assistants and research faculty; our research output has been very good. In the Nature Index (which tracks contributions to research articles published in a group of high-quality natural science journals), SUSTech has already reached 53rd globally. That's extraordinary considering we are so new. We are very proud of that. 
What's next for SUSTech?
We'll be celebrating our ten-year anniversary in December, and I think that marks the end of the first stage of our development. In the next 10-20 years, we should rise even more quickly and become a top 10 university within China, while remaining small in size. I think in another 10-20 years, we should be recognized as a top university internationally.
We want to move up rapidly, but at the same time, we want to deliver high quality research and education. We have to turn out great graduates, maybe a Nobel Prize winner or two, like Stanford. We have huge potential and promise, but we need to continue to work very hard. Shenzhen is known for Shenzhen speed. Now we need to have Shenzhen higher education speed.
---
This content was paid for by SUSTech and produced by Inside Higher Ed's sponsored content team. The editorial staff of Inside Higher Ed had no role in its preparation.